Difference between revisions of "3DPrinting"
Jump to navigation
Jump to search
Line 53:
Line 53:
 

File:Type_A_cat.jpg | Cat, gears, etc

 

File:Type_A_cat.jpg | Cat, gears, etc

 

File:SudoRoom_fridge_magnets.jpg | Fridge magnets

 

File:SudoRoom_fridge_magnets.jpg | Fridge magnets

 
+
 

</gallery>

 

</gallery>

 
 
---
Revision as of 15:10, 23 December 2013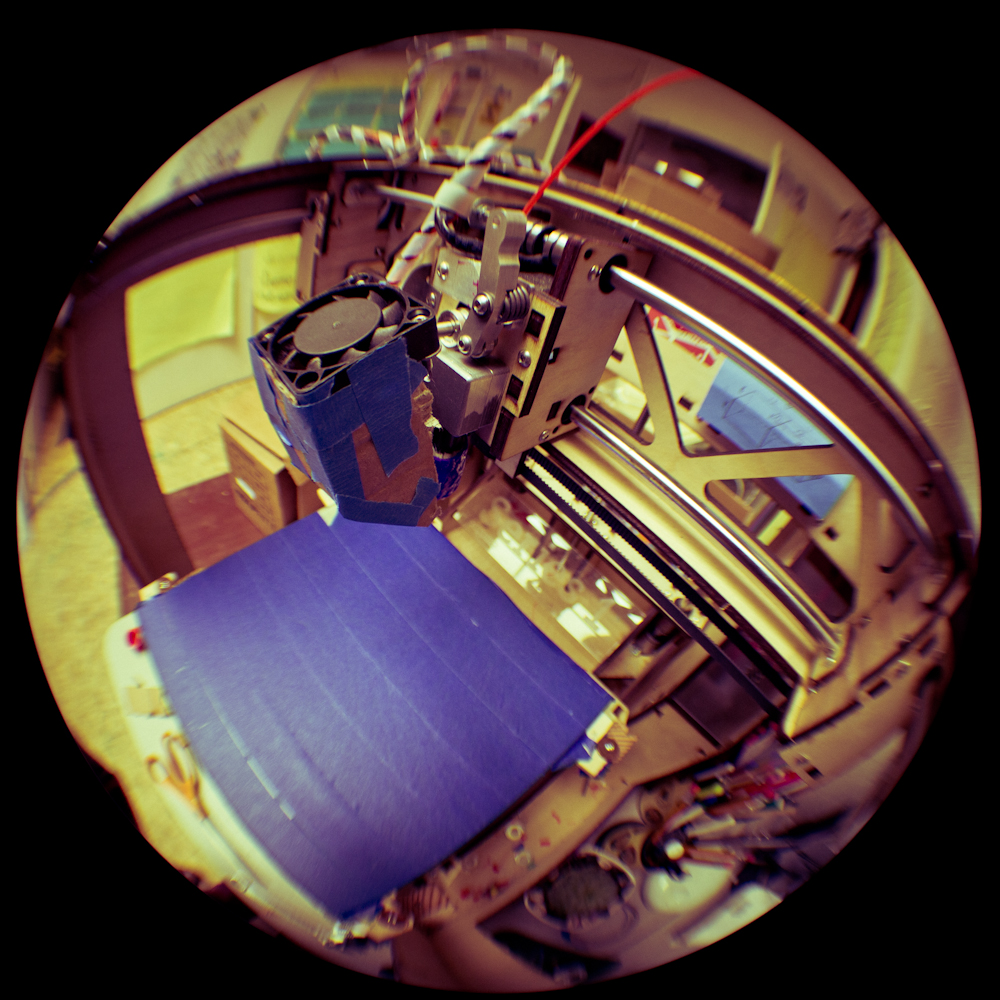 Overview
Current Status
As of 12pm on 10/31/2013, the heater in the print head is broken. Hol is taking the lead on getting a new one.
Hardware
We currently have the following 3D printers:
3D Printer - Type A Machines Series 1
PC for 3D Printer
There is a Linux PC that connects to the 3D Printer. It has all the required software installed.
Files
Documentation
Documentation for Beginners
We currently don't have great documentation right now that covers turning on a printer, connecting it to the computer, calibration, and setting it up. We are working on that.
The current documentation / comic on the printer bed calibration is also out of date, since we have a new printer bed. Romy is compiling a 3D Printing for Beginners page on both SudoRoom and Noisebridge Wiki https://noisebridge.net/wiki/3DPrintBeginners
Overview
Quick and dirty overview
Turn on the 3D Printer (switch is on the back right side)
Make sure the 3D Printer is connected by USB to the desktop
Start the program Repetier-Host http://www.repetier.com/documentation/repetier-host/
Calibrate the printer
Load your STL file (model of the 3D Printout)
Slice the STL file into G-Code
Print
Post-Print - remove from the 3D printer bed with a razor
Gallery of Creations
Software
Software installed on the Linux PC connected to the printer
Still looking for a good user guide/tutorial on Pronterface
More on Type A Machines 3D Printer
Here are a few links on how to operate and maintain the printer
Older Documentation
Printer Calibration
Background: Original handwritten piece by Jae. This was the primary documentation for most of the early SudoRoom days and was writen down on a piece of paper. It's quite excellent.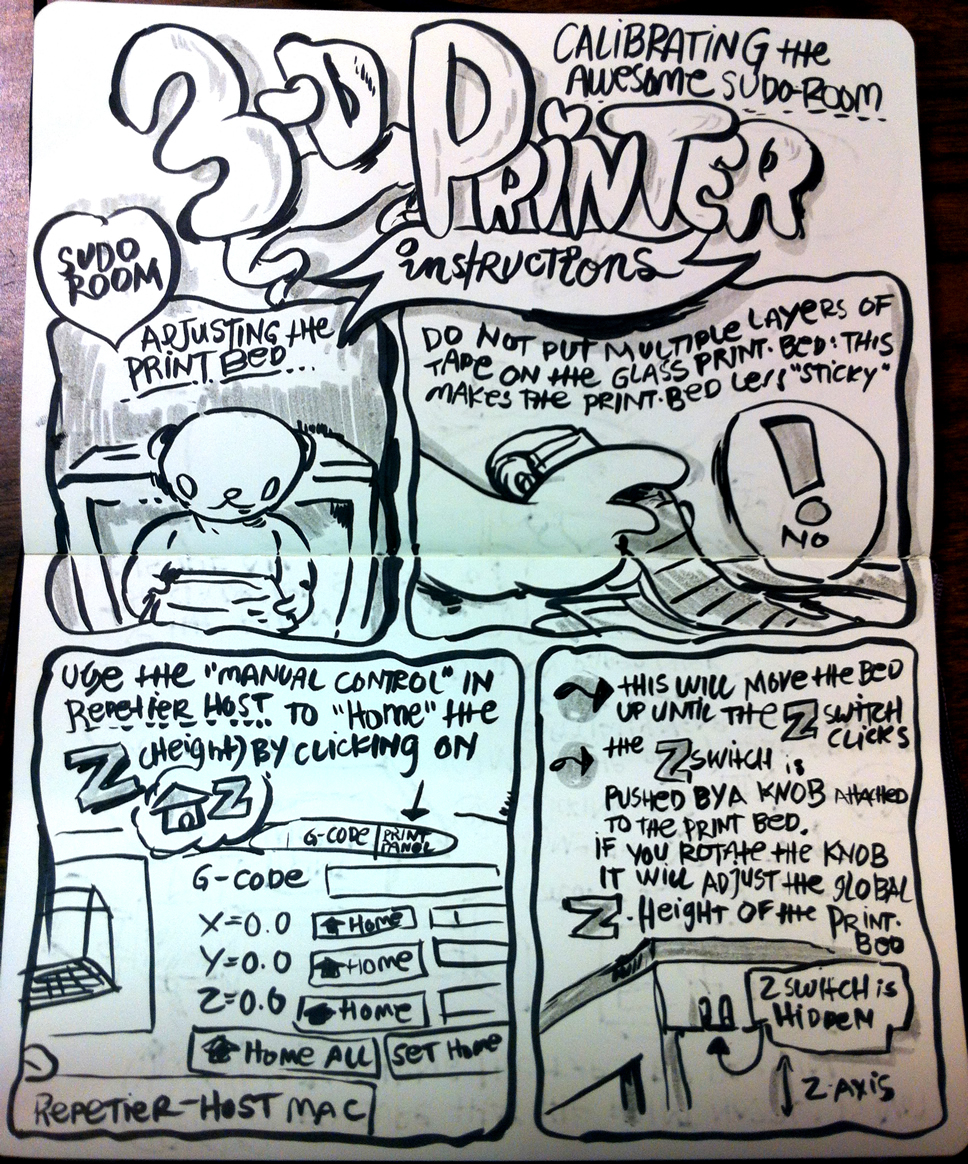 Fun Projects
These are humorous one off projects started for various purposes. Sometimes I think these wiki pages need a little non mean spirited humor.
This was a humorous attempt at creating a personal teen diary for the 3D printer in hopes that more people would get engaged and participate. It didn't work. I hope I didn't offend anyone by suggesting our type a machine is a brony.