Cryptoparty
Jump to navigation
Jump to search
Every Third Sunday of the month from 2-5pm, Sudo Room hosts an afternoon of co-learning and teaching about digital security. The driving motivation of our cryptoparties is to learn about end-user security in a fun, welcoming and inclusive environment. Popular topics include: why digital security is important; strategies for activists and journalists; encrypted email; encrypted text messaging; encrypted phone calls; encrypting your hard drive; off-the-record instant messaging; secure web browsing; mesh networks; and presentations on newer projects. All skill levels welcome - bring your phone and/or laptop!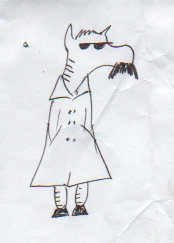 Archive
Ways To Volunteer For Non Coders
Translation Efforts:
Art:
Writing (documentation + press releases):
General Resources
Recommended Software
Warning: This table is intended as a starting point for new users. Web-based solutions, iOS devices, Pidgin, CryptoCat, and ChatSecure all have known flaws and associated risks that need to be considered.
Hosting A Cryptoparty
Flyers and Handouts