Mesh
Jump to navigation
Jump to search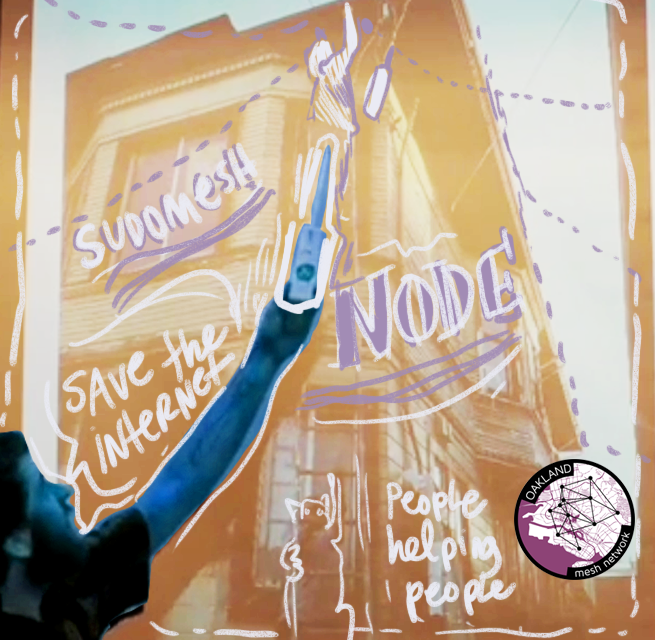 You can read about our progress on our blog. We're in an alpha testing phase, and our monitoring results can be seen on smokeping or cacti.
Check out the Join Us section below for opportunities to help out!
(Maxb December 22nd 2015)
---
We are an all-volunteer organization building the People's Open Network, a community-owned and operated non-profit internet infrastructure in Oakland.
People's Open Network is a mesh network based out of Oakland, California.
Imagine if the wifi router in your home connected to the wifi routers in your neighbour's homes and they again connected to their neighbours to form a huge free wireless network spanning the city! That's exactly what a mesh network is, or at least what it can be. Roads and telephone poles are owned government or private interests and laying down cable is expensive but by using wireless signals that hop from building to building we can create a community owned and operated free-as-in-freedom alternative to corporate Internet Service Providers! Community wireless mesh networks are growing around the world, creating local 'internets' that support Net Neutrality and community control of critical infrastructure.
sudo mesh is a non-profit organization consisting of a group of unpaid volunteers who are building People's Open Network. Our mission in building the network is to connect our neighbors, support local businesses, and enable community collaboration and cultural production. In the event of disaster or censorship, a mesh network can be a resilient means of communication and sharing of information.
We are spending a lot of time developing software to make it cheap and easy for anyone to be part of People's Open Network, regardless of technical skill.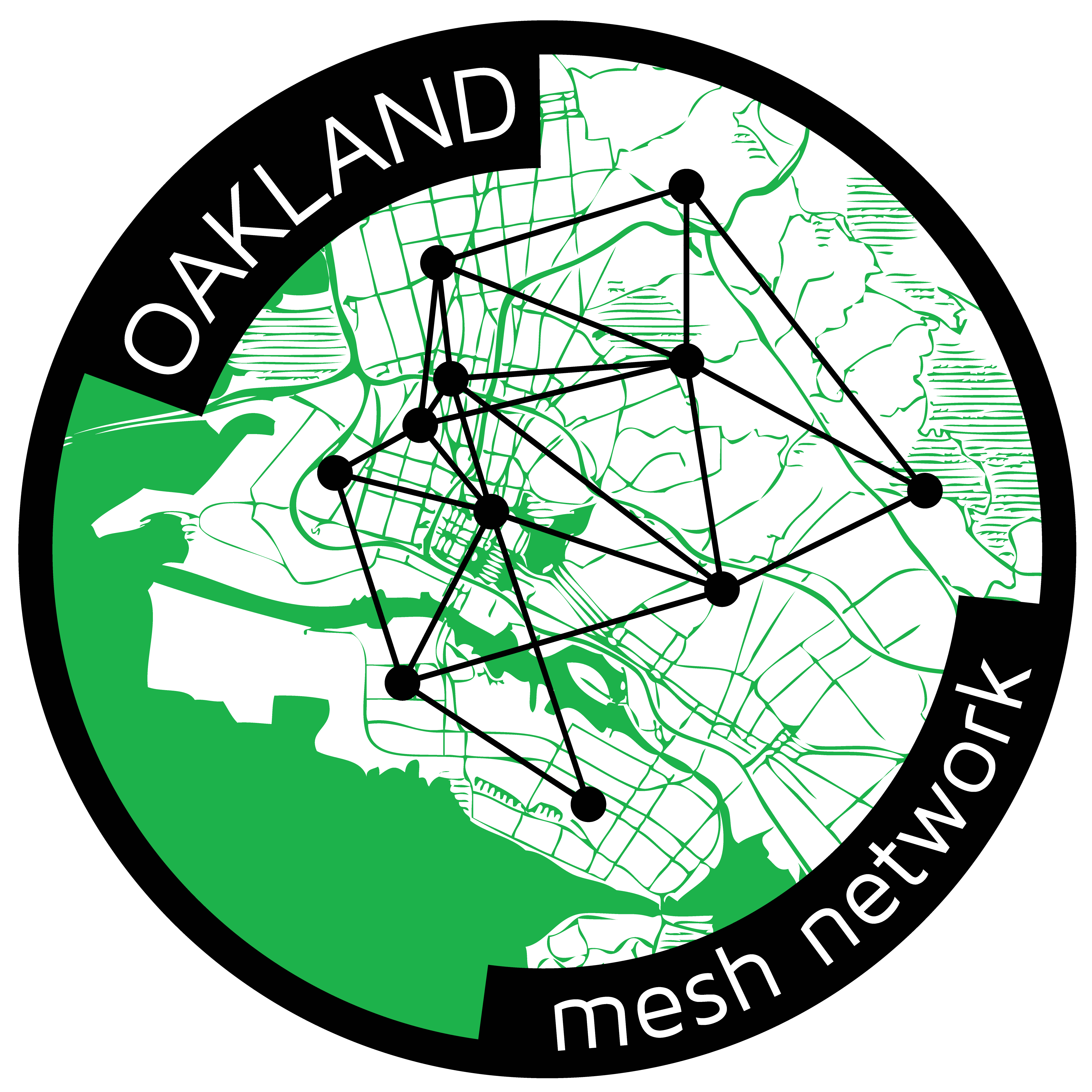 Join Us
How to Help
We need more people on the network to improve the quality of the service. When you setup a node, you improve the service for everybody on the network and give more access to your community. We encourage participants to ask their communities to join their networks and create distributed services for them. We have a user guide to help you get on the network!
Check out our action items
Support us with a small weekly donation on gittip, here's how we spend it.
Send bitcoins to our wallet address: 12RxU4DpLpdWcmEBn7Tj325CCXBwt5i9Hc
Check out our wishlist, we have requests!
Come to our meetings in Oakland! (listed above)
Improve our documentation
Talk to your community about joining the mesh
Developers
We need hardware and software engineers to help us with our code. We have an overview of technical documentation that will be helpful in understanding the network.
If you want to immediately help, check out our code or look at our remaining issues for upcoming milestones.
Here are some of the projects that need attention:
Designers
We need artists and designers to make things look nice! We have design schemes we already use, but we're always looking to improve it. We need to improve our presentation content and diagrams too! We've been focused on these areas:
Frequently Asked Questions (FAQs)
Logistics
Research
We need help improving our documentation about the area and other legalities.
Other Firmware and Networks
There are other meshes around the world that have inspired us to make our own network! They use software from these projects:
Mesh/Freifunk (germany) - the creators of batman-adv (routing protocol we use) and one of the longest-running mesh networks in the world.
Mesh/Commotion - a very well-documented project from the Open Technology Institute creating a simple-to-deploy mesh firmware and setup for small community meshes around the world.
Mesh/San Francisco Mesh projects in San Francisco
Web Resources
All Sudo Mesh Wiki Pages
Please note that all contributions to Sudo Room may be edited, altered, or removed by other contributors. If you do not want your writing to be edited mercilessly, then do not submit it here. You are also promising us that you wrote this yourself, or copied it from a public domain or similar free resource (see Sudo Room:Copyrights for details). Do not submit copyrighted work without permission!