Difference between revisions of "Money"
Jump to navigation
Jump to search
---
Revision as of 22:35, 22 January 2013
WELCOME TO THE MONEY PORTAL, WHERE ALL THE DREAMS COME TRUE!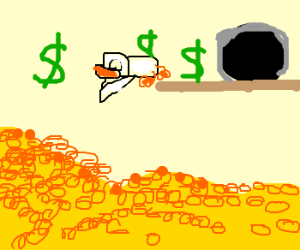 Learn hear about different money and yenom-oriented stuff.
Membership dues
Membership dues are collected via Voluntary [membership] Association. We apply this money to rent, grants, fellowships, and various funding opportunities.
Funding
(See main: Funding Ideas)
Income
(See main: Income)