Money
Jump to navigation
Jump to search
WELCOME TO THE MONEY PORTAL, WHERE ALL THE DREAMS COME TRUE!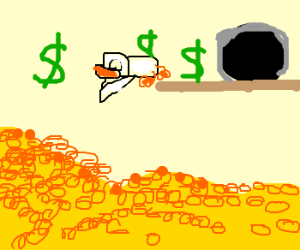 Learn here about different money and yenom-oriented stuff.
Membership dues
Membership dues are collected via Voluntary [membership] Association. We apply this money to rent, grants, fellowships, and various funding opportunities.
Funding
(See main: Funding Ideas)
Income
(See main: Income)
Get bank account
We must get all the bank account.
Fiscal Solvency Doc
https://docs.google.com/spreadsheet/ccc?key=0At_6qzhQZBX8dHU0bWZaNkxpSkcyeG5WMVRwMVQ4aWc#gid=4
Donations!
We feed off free things.
(See main: Wishlist) for info on our desired donations. Pretty please?