Sudoradio
Jump to navigation
Jump to search
Sudo Radio! It does exist.
Listen to Sudo Radio Streams Here: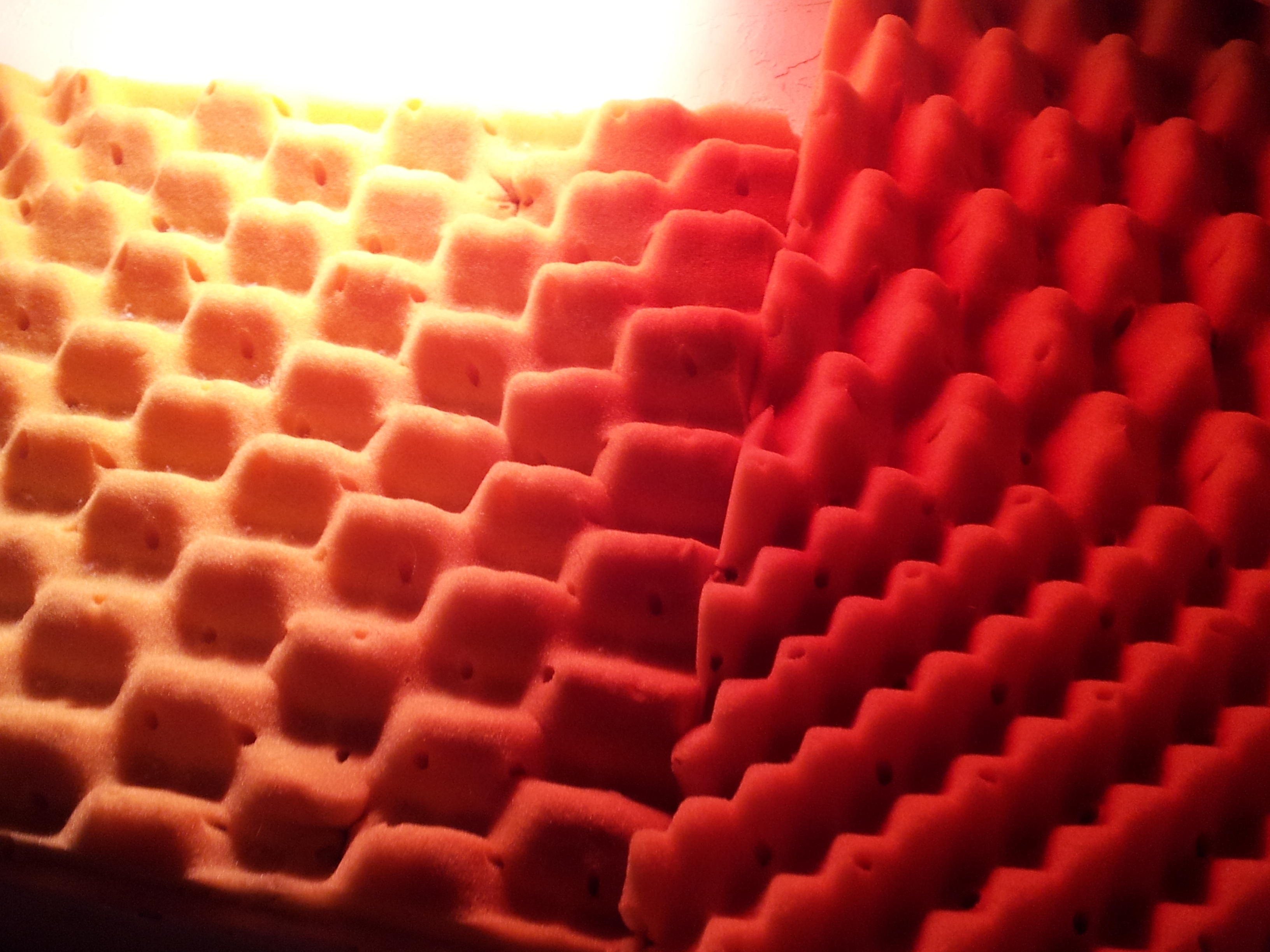 Sudo Radio is a placeholder name for the radio/audio production component of sudo room. have another name? add it here:
Radio Sudo
Radio 510
WKRP in Oakland
Current state of build out of room:
Complete:
Carpet
Partial wall soundproofing
Ceiling soundproofing
Outstanding:
Inventory
inventory as of 12/11/12:
Optimus SSM50 stereo disco mixer (2 channel mixer)
Behringer micromix MX400. (4 channel mixer) - missing power adapter
Box of CD sleeves
2 RCA to XLR cables (3ft)
1/4in to XLR cable (~20ft)
2 XLR to XLR cable (~20ft)
1/4in to 1/8in cable (short)
Sima Lavalier mic
Living Solutions headphones with RCA + 1/8in cable
Misc: playstation cable
1/4in to 1/4in cable (~10ft)
MIDI cable (~3ft)
7 RCA to RCA (~3ft)
RCA splitter
1/8in to 1/8in cable (~50ft)
Uniden CB radio
EASUN EM81L shotgun mic
Table mic stand
2 Pop filters
Mic stand with a boom
XLR to mini usb adapter (w/mini usb to usb cable)
MXL990 Condenser mic
Peavey UA 35TII 35 watt utility mixer/amplifier (no power adapter)
Sony 300CD CD player
AudioTechnica ATR55 Shotgun Mic
dedicated computer (Ubuntu)
Needed equipment:
USB mic
Audio interface
Headphones w/ 1/4in jack
Livestream hosting
monitors (speakers)
analog compressor (alternate: compression on computer)
better mixer
board
Programming
ideas
"Community Voices"
Recording and audio production classes
"How to build a mic" class
Public domain music

Notes from Sudo Radio session at 1st annual State of the Room Unconference 12/8/12:
attendees:
marina: some audio production
max: a quick learner!
len: interested in organizing
mark b: sf liberation radio news show, enemy combatant radio (online). news and interviews. if we have a transmitter, would be good to do live radio and record it. live radio is easier because it takes less time to produce (don't have to edit). experienced with tech.: can host streams, build transmitters, has set of modules for drupal that allows you to list schedule of shows and it records the stream during those timeslots.
august: "Camp caster" (broadcasting solution). experience with prod & tech, used to do weekly show in austria (focused on art radio), wrote multi user streaming engine, works with pure data, (userradio: reads all kinds of audio content. lets people upload things to the server in any format; no need to convert format. lets people make a live radio show together online. when you raise channel 1, everyone sees channel 1 raised.)
jae: interested in connecting spaces together (sudoroom with creative spaces) in audio and video. would be good to share time of the day with multiple spaces. also youth radio is nearby, many places that do audio are in our community. they are resources.
ajay: not much experience, interested in community.
ryanj: loves music, wants to allow a lot of ppl to contribute playlists/audio/music content, wants to have a web interface to coordinate scheduling and playlist creation. "diy kit for setting up your own radio - hardware and software"
rusty: experience with audio for film, records in studios, web work for studios, works with ccrm, open source multi track editing program, knows how to record, mix, work mics, operate equipment.
garrett: radio show in college, was a recording and studio engineer at oberlin, fundraiser where people gave away radios just tuned to their radio station. this would be fun to build!
3 components to move forward:
1) infrastructure - building the space itself, ensuring that we have all the necessary equipment
2) distribution - livestream or broadcast? folks are interested in setting up livestream first
3) content - determining what kind of content everyone is interested in producing, how many hours per day we'd like to be online, etc.
equipment needs:
server (CHECK)
analog to digital conversion
pre emp mic (2)
2 pc's
soundproofing (CHECK?)
reflections ($99) sm57's
2 xlr cables (CHECK)
2 headphones
legal issues: internet radio: to play licensed content, typically radio stations make a deal with radio content distributors. they want a lot of data on what you play. if one doesn't commercialize and has perhaps only a hundred listeners, there is a chance that practically this won't be an issue.
odds and ends:
sudo radio 2.0 - wants to generate digital audio. interested in one night generating audio :) supercollider. can build synthesizers. can build mics. can build speakers. build headphones.
transmitter on the roof, transmitter here with antenna going onto the roof? connectivity from here to the roof?
Links of interest