Difference between revisions of "Sudoroom"
Jump to navigation
Jump to search
m

 

(38 intermediate revisions by 12 users not shown)
Line 1:
Line 1:

__NOTOC__

__NOTOC__

[[File:Sudo_room_remix_raster.png|frameless|right|300px]]

[[File:Sudo_room_remix_raster.png|frameless|right|300px]]

[[File:Sudo-intro-comic.jpg|frameless|right|300px]]

[[File:Sudo-intro-comic.jpg|frameless|right|300px]]

*We're '''Sudo Room''', a ''free'' hackerspace located at '''[[Directions|4799 Shattuck]]''' in north Oakland, CA!

*We're into '''technology''' and where it intersects with '''social justice''', '''sustainability''', '''education''' and '''solidarity'''.

*We strive to be an '''open''', '''transparent''', '''horizontal''' and '''welcoming''' community where all are supported and free to ''learn'', ''create'', ''gather'', ''collaborate'', ''work'', ''play'' and ''more''! .

*We've got tons of '''tools''' for you to use, from a '''3D printer''' to '''public computer terminals''', a '''big huge library''' and '''all kinds of gadgets'''!

*We are exclusively '''volunteer-run''' and supported through '''[[Gittip|donations]]'''!! Learn more about [[Membership|membership]].

*Our slogan is: '''''HACK THE PLANET!'''''

* Check out [[Projects|some of the things we are working on]]!

* Way more details: [[Welcome|Welcome]]






{| class="wikitable" style=""

|''']]''' '''[[]]

! colspan="2"| Weekly Events

'''

|-

[[|, ]]

| '''[[Fermentation]] Mondays

, '''''', and .  

(5-7p)'''

We an and .

|  collaboration & meet up - come learn Kombucha & other fermentations!

We '-'''[https://sudoroom.org//] '''

or help us build temperature, humidity and PH monitoring using Raspberry PI to record our brews.

[[|]]

|-

[|'''''' , [[and ]]

| '''[[HardwareHackNight]] Tuesdays

 

(6-11p)'''

=

| [[image:SudoRoom_hardware_hacknight.jpg|thumb|120px|A large animal will lead you through real life stuff, you digital wimps ;)]]

Come hack on hardware. build stuff! take apart small robotic animals, electronics & make things

''[[]]''

|-

 

| '''[[Meetings|Sudoroom Meetings]]

(Wednesdays 7p)'''

[[]]

| Official meeting of organization, bureaucray and fun. We keep our agenda on an [https://pad.riseup.net/ etherpad] and then [[Meetings#Meeting_Notes_Archive|archive the meeting minutes]]. We're a California non-profit. See our [[Articles of Association]].

 

|-

| '''[https://sudoroom.org/wiki/Javascript Javascript study group]

working on:

(Thursdays 6:30p)'''

| [[File:JavasScript Forest at SudoRoom.png|thumb|Sudoroom Javascript forest]] Learn, chat and hack on node.js, frontend, or whatever!

 

Oakland is [http://oaklandwiki.org/Javascript javascript city].

''[[]]''

|-

! colspan="2" | Every other week

|-

| '''[http://oaklandwiki.org/ Oakland Wiki]

(Every other Thursday 7-8:30p)'''

| Come edit Oakland's only open, publicly editable wiki! Oakland Wiki has been used as a platform for [http://oaklandwiki.org/Domain_Awareness_Center citizen journalism], sharing local [http://oaklandwiki.org/Resources resources] and [http://oaklandwiki.org/Oakland_Chicano_Moratorium history], and whatever else you can [http://oaklandwiki.org/tags/fun dream up].

|-

! colspan="2" | Monthly Events

|-

| '''[[Mesh]]

(Last Tuesday of the month 7:30-10p)'''

| [[image:510NetworkDishes.jpg|thumb|120px|the antenna that beamed wireless packets across Lake Merritt]]

A group [[Mesh|working]] on bringing [http://peoplesopen.net/ free wifi] to the East Bay. We hack every week but Last Tuesday's is our open meeting for new folk!

|-

| '''[[Cryptoparty]]

(Third Sundays 2-5p)'''

| Learn & talk about encryption & cybersecurity. Learn how to use GPG, OTR, Tor, Tails, and other anti-surveillance technologies. (currently on hiatus but coming back soon)

|}

Categories of Wiki pages: {{Special:Categories}}
---
Latest revision as of 21:51, 28 April 2022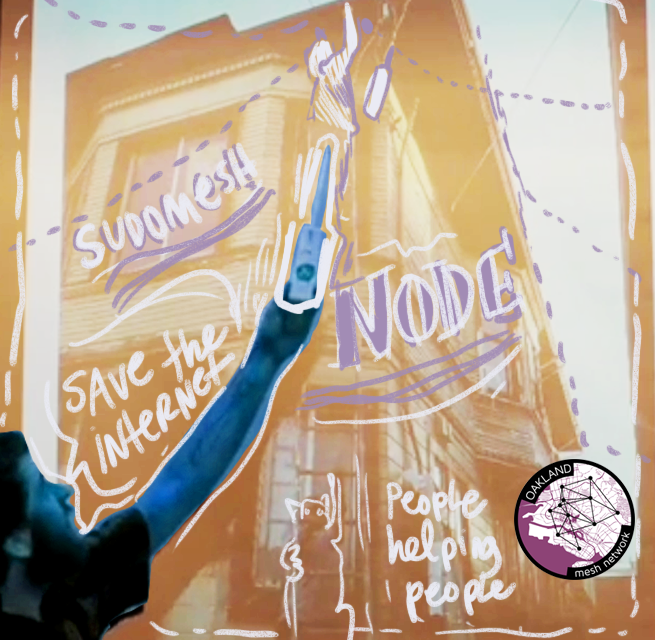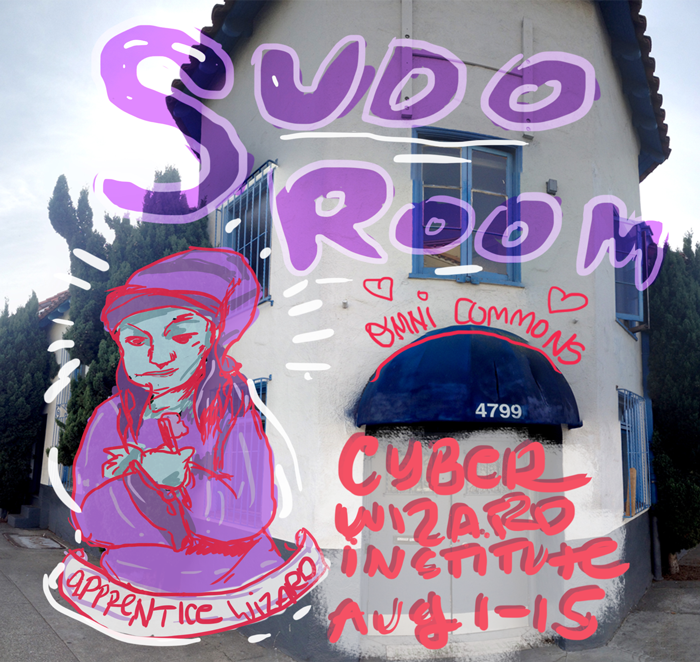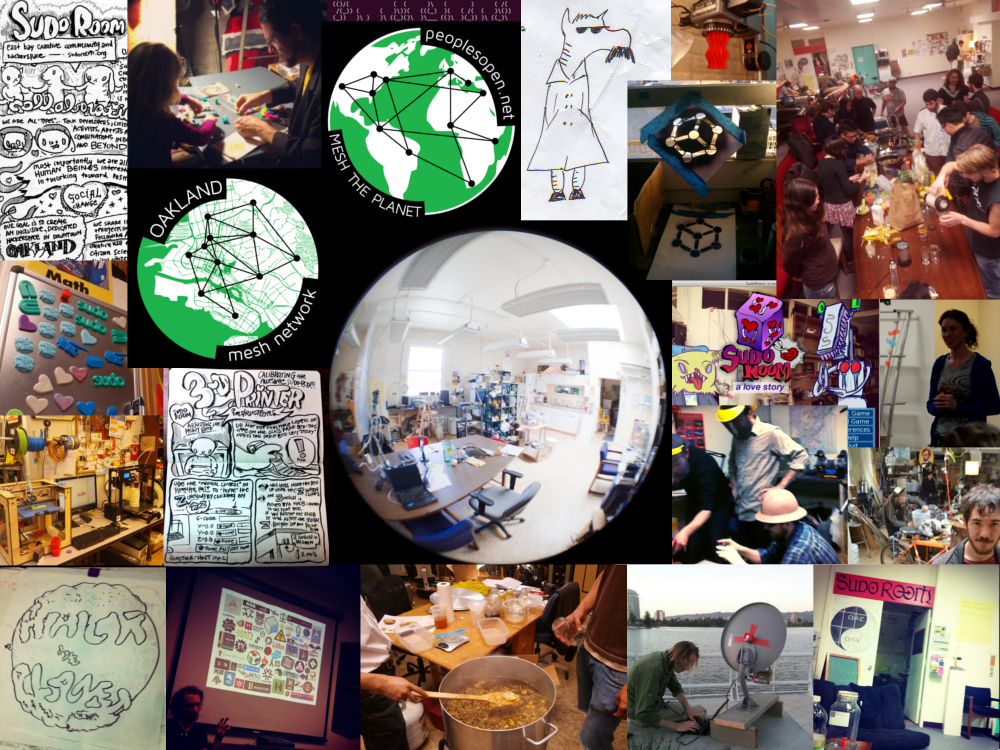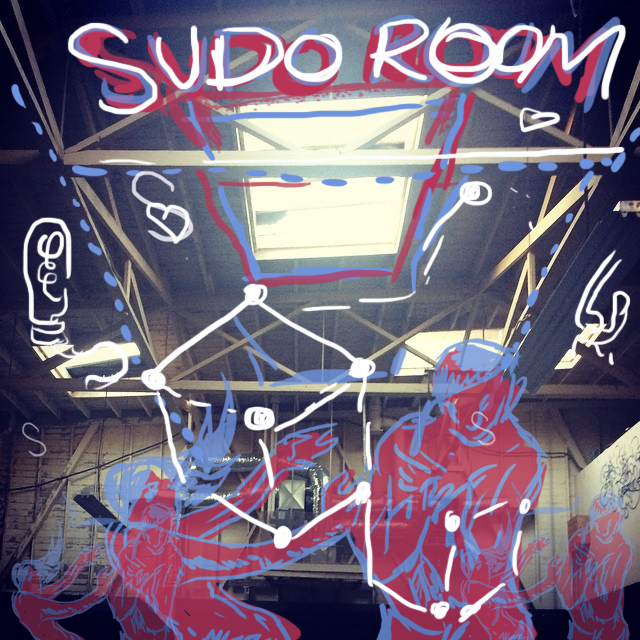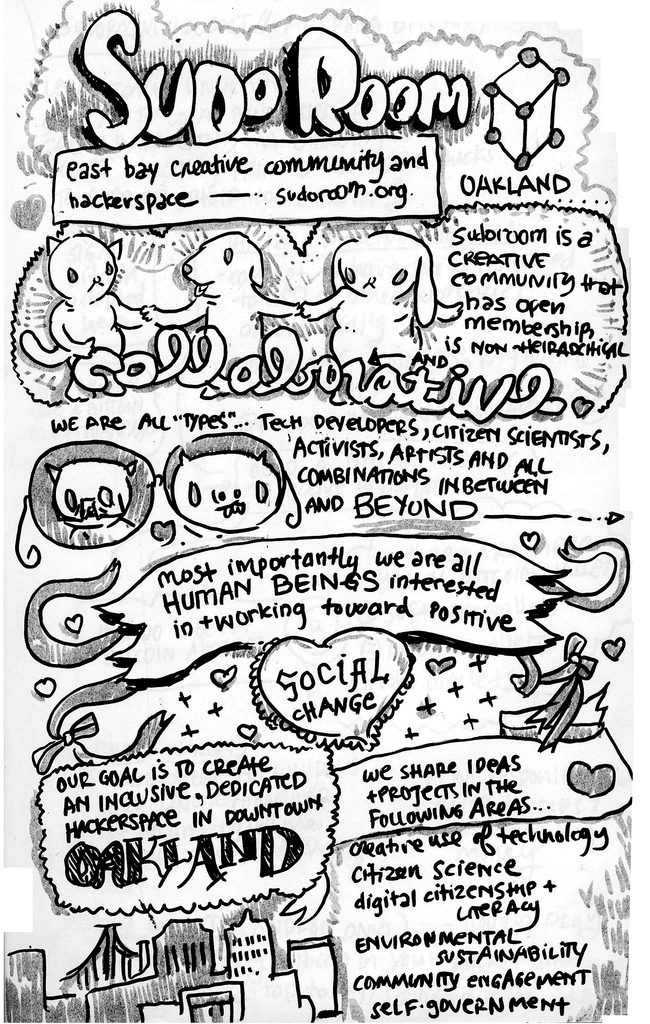 Welcome to Sudo Room, a free hackerspace located at 4799 Shattuck in north Oakland, CA!

Our slogan is: HACK THE PLANET!
We're into technology and where it intersects with social justice, sustainability, education and solidarity.
We strive to be an open, transparent, horizontal and welcoming community where all are supported and free to learn, create, gather, collaborate, work, play and more! .

We are exclusively volunteer-run and supported through sudoroom.org/membership donations!
Check out some of the Cool Projects we are working on, or look at our available tools and work stations
Recurring Meetings
For the most recently-updated list of upcoming events, see: Sudo Room Calendar and Omni Commons Global Calendar
Edit this list here: Recurring_Meetings
Work Stations
Check out the tools and Work Stations we have at sudoroom and learn how to incorporate them into your next project
Active Projects
Get inspired! Here's what members are working on:
Hammond Organ (ongoing as of March 2022, User:kent, multiple contributors)
First brought to Omni in 2015. Ongoing restoration of a Hammond organ and Leslie speaker.
3D Printing at SudoRoom (ongoing as of April 2022, multiple contributors)
There are a set of maintained 3D printers that members use to create cool objects.
Projection Mapping (April 2022, User:Romyilano)
Projection Mapping uses everyday video projectors, but instead of projecting on a flat screen, light is mapped onto any surface, turning common objects of any 3D shape into interactive displays.
Edit this list here: Cool Projects