Mesh/MTP2018
Jump to navigation
Jump to search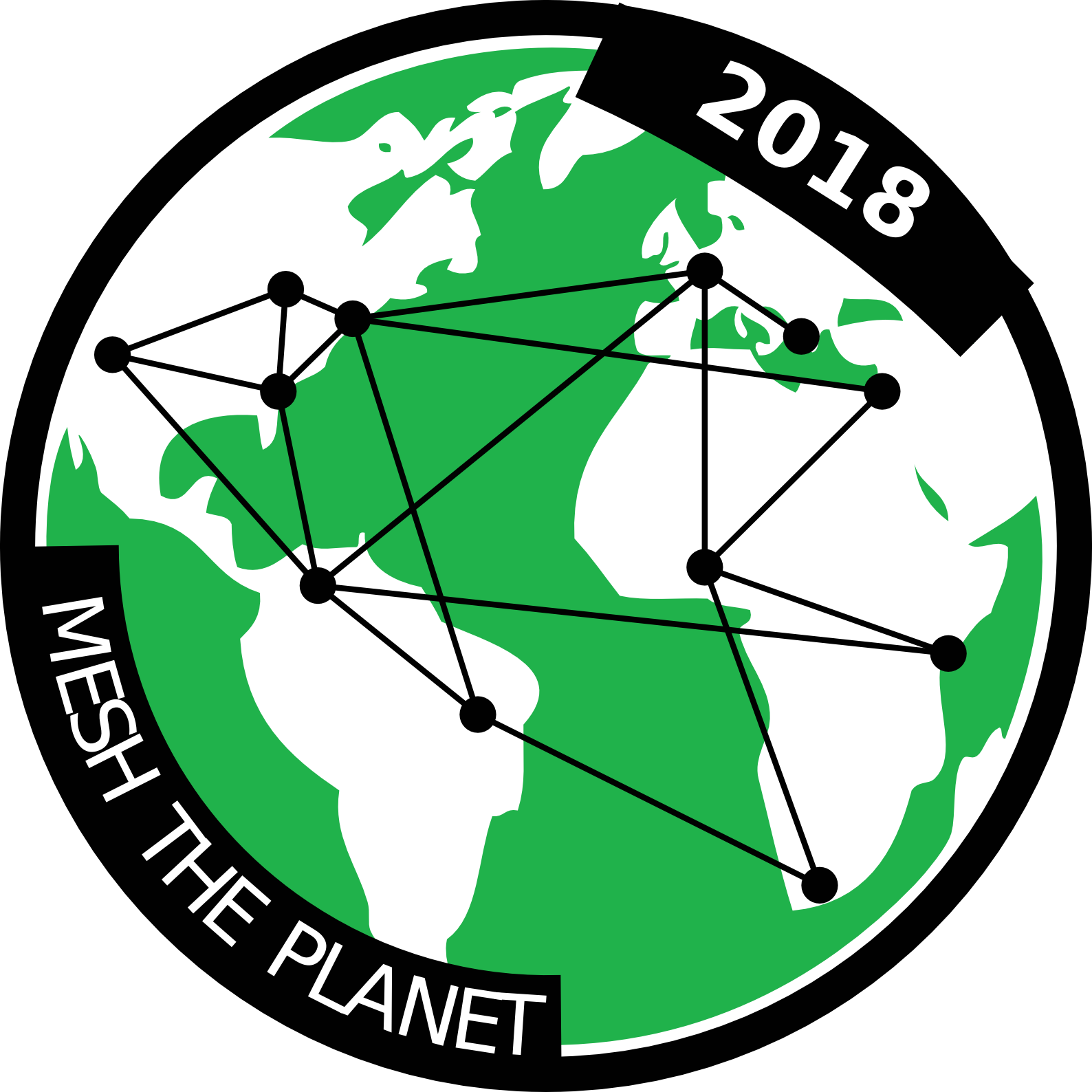 Mesh the Planet! 2018 Unconference
As a followup to the Decentralized Web Summit taking place July 31 - August 3rd, members of Sudo Mesh will be hosting an unconference to bring together the decentralized internets community in the shared spirit of meshing the planet!
Logistics
What: An informal unconference / hackathon around building and deploying the decentralized web
When: Aug 4th & 5th, 12-6pm
Where: Sudo Room and/or the ballroom, located in the Omni Commons @ 4799 Shattuck Ave, Oakland, CA

Roughly half a mile north of the MacArthur BART station, ~20mins from San Francisco
Roles
Front desk -
Facilitation -
Food - Scott/nanomonkey,
Setup - Jenny,
Cleanup - Jenny,
Documentation
Material Resources
See Aspiration Tech's Materials Shopping List
3" x 5" un-ruled stickie notes, 1 pad per about 5 participants (Jenny will buy)
Fine point Sharpie markers (Jenny will buy)
1/4" color dots for voting (in office)
Movable walls! (in ballroom)
Infinity coffee, snacks, and hydrating beverages
Tables and chairs
Power strips
External monitors
Mesh testbeds - Sudo Mesh, Toronto Mesh, others?
Swag table - buttons, stickers, pins, zines, tshirts etc!
Nametags
Agenda
Saturday, Aug 4th
12-1pm: Introductions and lunch
Circle up, intros
1-2pm: Agenda-setting
We'll follow an "open space" model for collaborative agenda-setting, following guidelines outlined by Aspiration Tech.
2-3pm: Breakout Sessions I
3-4pm: Breakout Sessions II
4-5pm: Breakout Sessions III
5-6pm: Breakout Sessions IV
Evening funtimes
Food? Karaoke? Dance party??
Sunday, Aug 5th
12-1pm: Recap, goal-setting, coffee/lunch!
1-6pm: HACKATHON
Deploying services live to People's Open Network!
We'll have a stack of Home Nodes (WD MyNet routers) and NAS devices and can spend the day deploying various services and building our own internet!
Inspiration