3DPrinting
Jump to navigation
Jump to search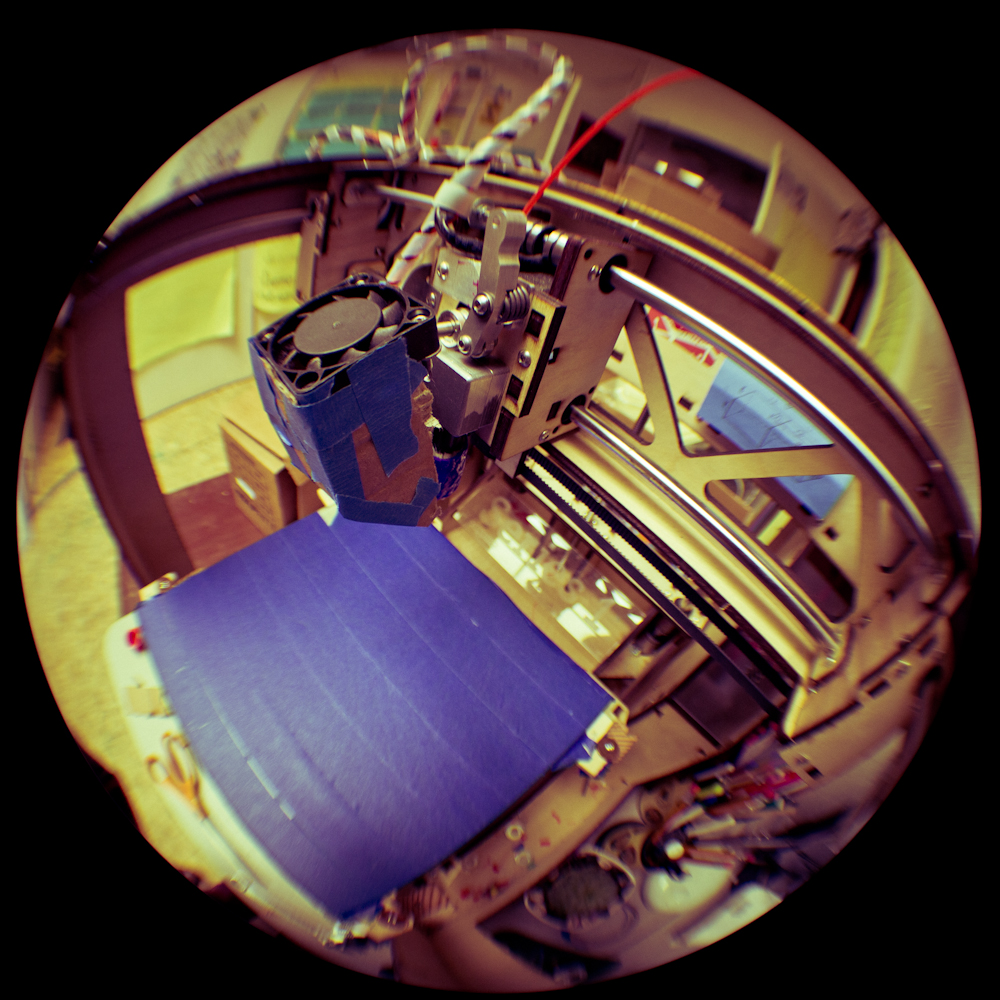 Hardware
We currently have the following 3D printers:
Documentation
We currently don't have great documentation right now that covers turning on a printer, connecting it to the computer, calibration, and setting it up. We are working on that.
Overview
Quick and dirty overview
Turn on the 3D Printer (switch is on the back right side)
Make sure the 3D Printer is connected by USB to the desktop
Start the program Repetier-Host http://www.repetier.com/documentation/repetier-host/
Calibrate the printer
Load your STL file (model of the 3D Printout)
Slice the STL file into G-Code
Print
Post-Print - remove from the 3D printer bed with a razor
Gallery of Creations
Older Documentation
Printer Calibration
Background: Original handwritten piece by Jae. This was the primary documentation for most of the early SudoRoom days and was writen down on a piece of paper. It's quite excellent.