Type A Machine
Jump to navigation
Jump to search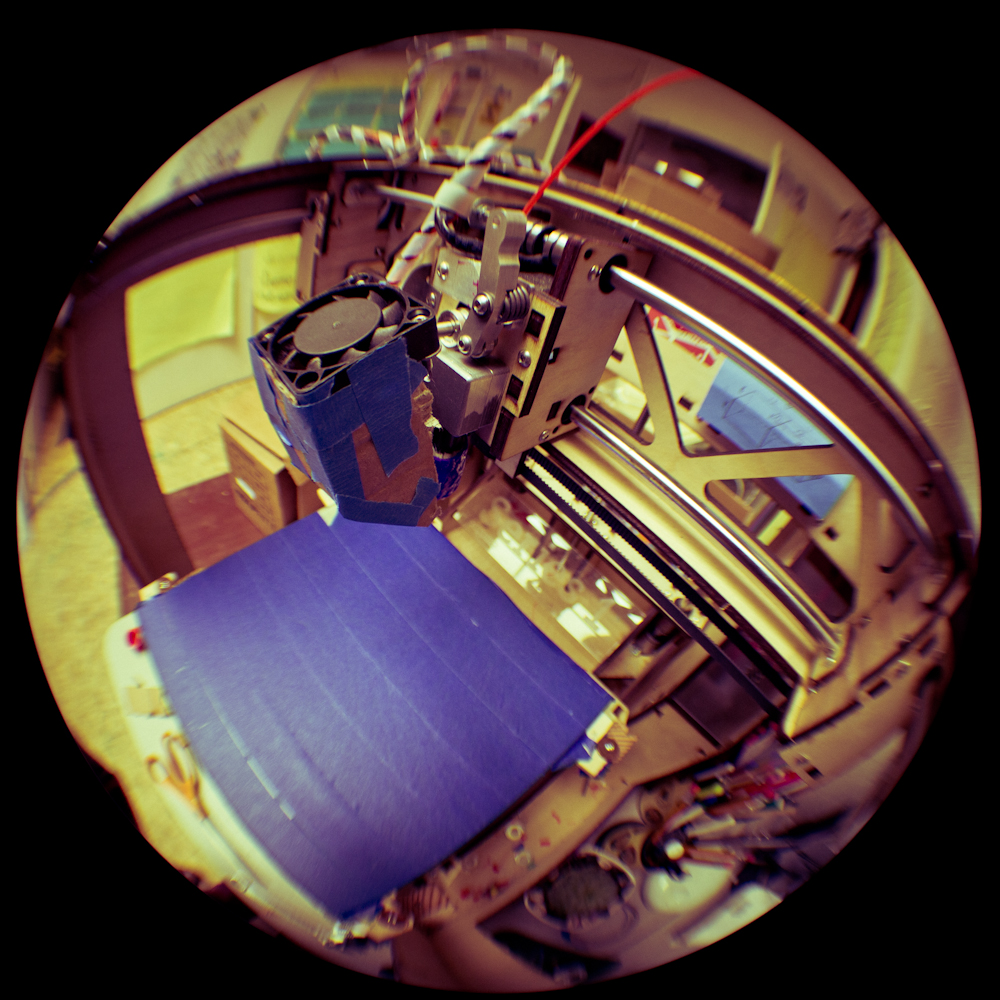 This is about a particular printer. There's a separate page about creating or acquiring 3D models.
SudoRoom has a Type A Machine, currently our only 3D printer. It was generously donated by Jae Kwon in fall 2012.
Tuesdays 5-9 is our hack night dedicated to 3D Printing. Stop by and learn, create, play!
We're working on using this machine to print a RepRap.
Status
The printer is working! Jake fixed it.
The bed & z-axis are often untrue. Some suggestions:
Attached Computer
The printer can attach to any computer by USB, but usually it's attached to a Linux machine called "sudodesk." It runs Linux Mint which does not have much helpful software in its repos, so the desktop user "sudoer" has these installed locally:
We can also give you your own user! Contact yar or jerkey.
External Links
Documentation:
Gallery of Creations