Mass effect
Jump to navigation
Jump to search
The concept of the solidarity economy is supporting and only buying from flat (participatory) economies. A collective is based on any participation without hierarchies, a cooperative is member participation without hierarchies. Since the means to exist (land, water, etc.) should be equal to all, collectives are usually spaces without hierarchy. Meanwhile, the forming of products, as a means to survive are usually cooperative decisions by those producing the product, or workers. The solidarity economy expands from the currencies of capitalism when the collectives and cooperatives buy only from flat economy, but sell to the capitalistic economy.
The concept of a mass effect is comparable to a mass line, except a mass line is the formation of organizations in protest, or opposition, to another organization (business, state, etc.), while a mass effect are collectives and cooperatives coming together to share or exchange their resources in their own associations. A collective event for cooperatives and collectives to form these associations.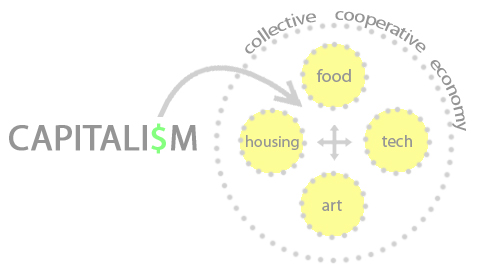 Associations
These are proposed or existing ideas between cooperatives and collectives with their own articles of association (by-laws). These are non-binding associations, but a means to establish interest in these ideas.
Omni
The intention to buy the space referred to as The Omni.
Other Spaces
The idea of forming a collective of collectives regardless of the space. There are a number of spaces that have been considered.
Events
We will be having quarterly events, updating and highlighting ideas and effects in the community.
January 10th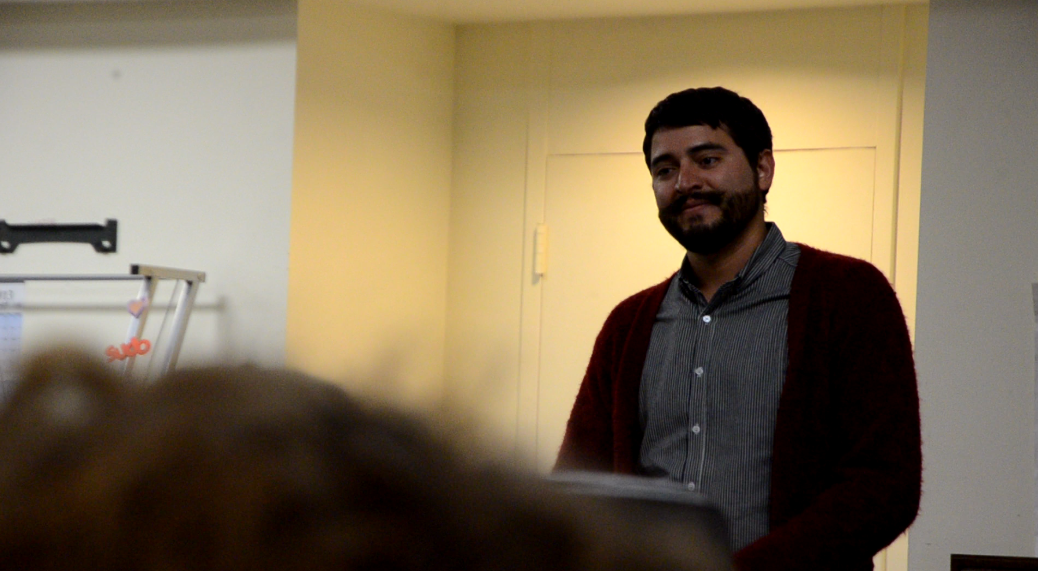 Minutes and Images (6pm to 7:45 pm) Facebook: https://www.facebook.com/events/700853143281064
Twitter: #masseffect
Address: 2141 Broadway Blvd, Oakland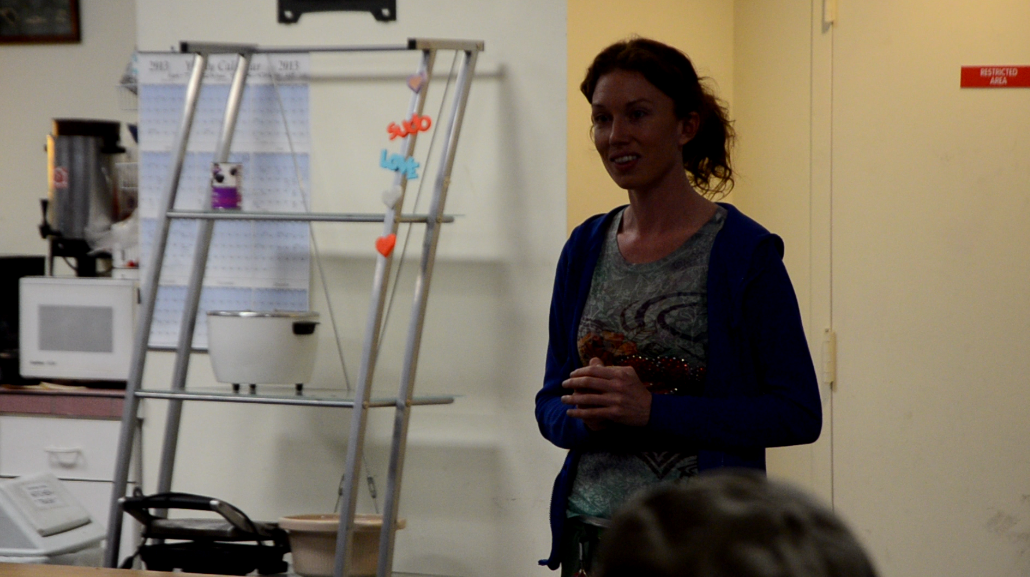 About fifty people attended and created a collaborative poster showing all the collectives and cooperatives in the area. We used post-its on an an idea board and formed an exchange of requests and services available.
April 11th
The current proposed date.
Bay Area Cooperatives & Collectives
The plus sign below indicates the number of contacts (+), associations are indicated too.
Education
Law
Economy
Hacker / Makerspaces
Energy
Biology/Environment
Art
Food / Health
Networks/Collectives
Media
Housing
Transportation
Government/Activism
Misc
Resources