Mass Effect Presenters 1.10.2014
Jump to navigation
Jump to search
These are the collective notes from the Mass effect presentations.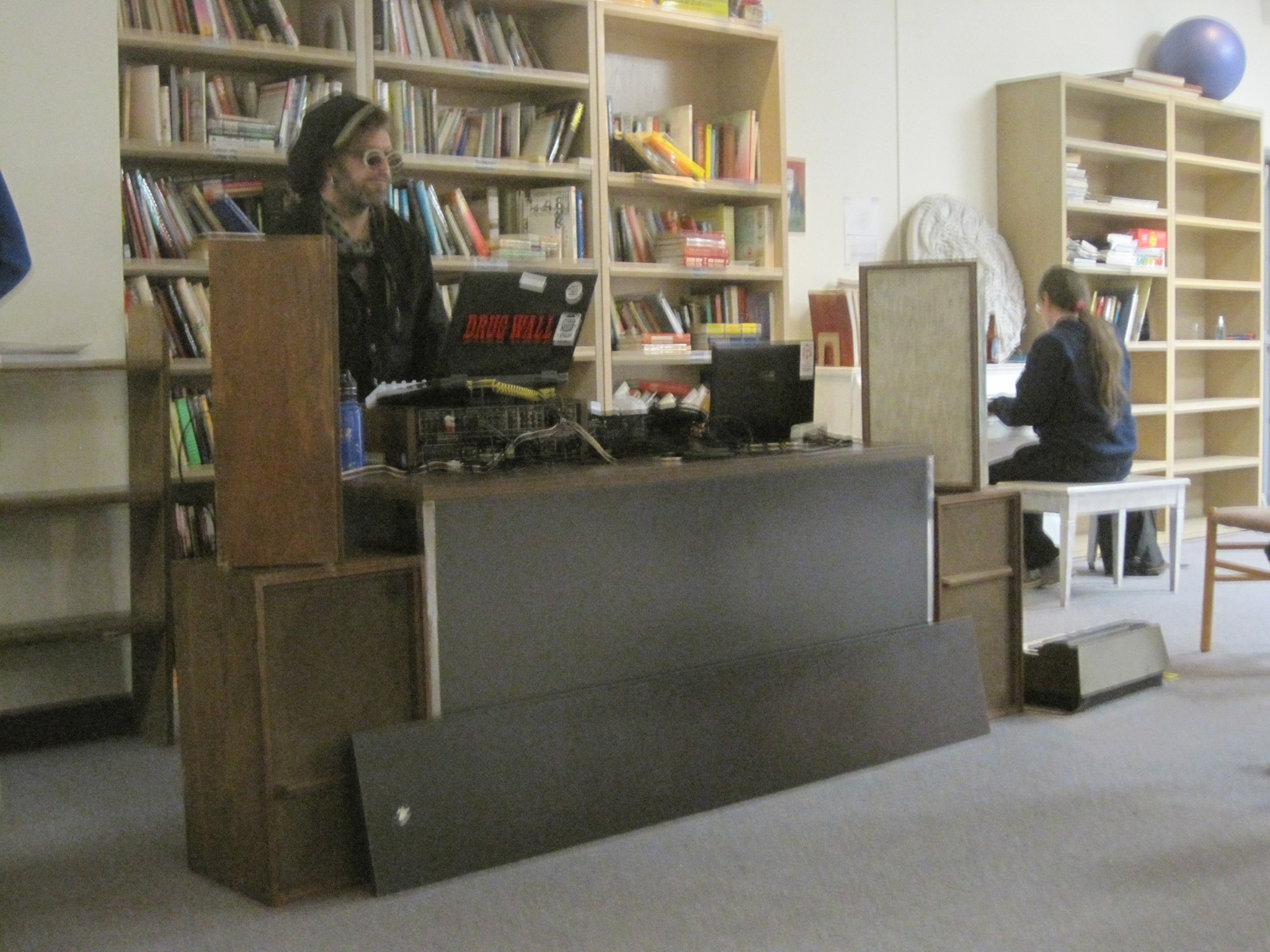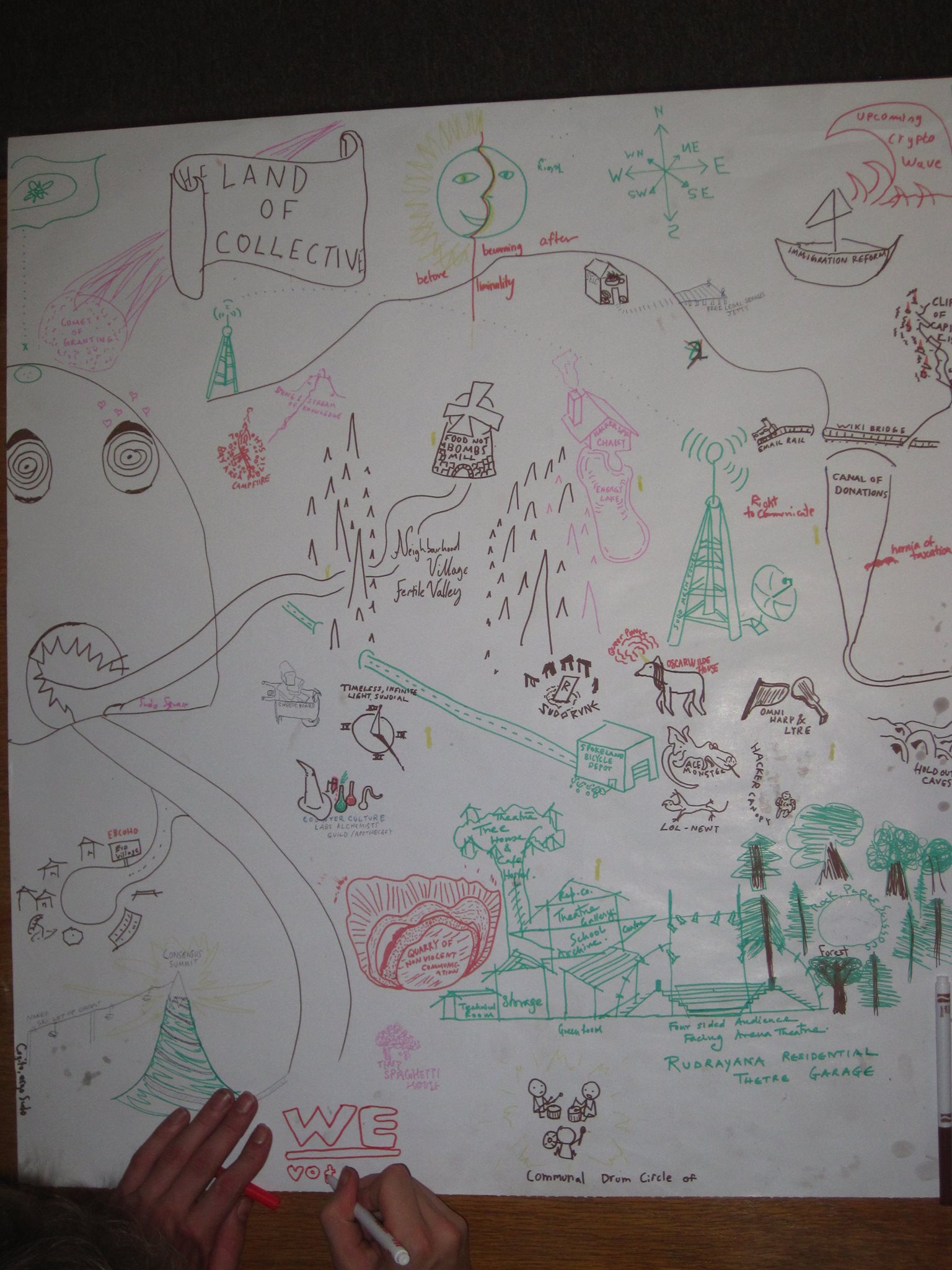 Speakers
Ricardo from Sustainable Econoym Law Center
Non profit law center to support cooperatives and collectives involved in Cottage Food Act.
Meets twice in Berkeley Once in Oakland every month
---
Marina from Oakland Wiki
A wikipedia just for Oakland
All sorts of information about Oakland
The issue of there being lots of cool stuff in Oakland, but it's hard to find it all
---
Jenny from Sudo Room Mesh Network
Community owned wireless network
looking for ideas about what kind of local applications could support neighbourhoods e.g. local bulletin boards
biggest challenges include that backbone nodes need line of sight
currently in West Oakland; looking to connect to East Oakland
All open more efficient use of bandwidth and keeping everyone connected
cheap off the shelf hardware but running custom firmware and software.
---
Rock Paper Scissors 501c3 arts and arts education foundation 2278 Telegraph rpscollective.org
existed as an organization for about 10 years
Were initial first instigators of First Friday "expression is a matter of social justice" Low/free arts classes
Specialized curriculum for high school age students in Oakladn High Schools: designed to provide credit
zine library
all volunteer run -- no one paid to run space or do programming " or do any of it"
craft night every first and third sunday; writing thing foruth sunday
---
Community Democracy Project communitydemocracyproject.org
"Participatory Budget 2.0" All Oakland budget should be controlled by direct democracy in Oakland
current proposal: create a new city department that goes into neighborhood to ensure that areas can be involved in hyperlocal decisions as well as whole city decisions 2500 - 5000 per neighborhood community
---
Food Not Bombs ebfnb.org healthy vegetarian vegans meals 6 days a week from waste stream
food sharing network -- remainder of food is distributed around bay area
go t oactivist events to make food for those events
bottleneck is not waystream but volunteers
something kind of close to a CSA when there's extra
6 different kitchens
pickups from all the different farmers markets and different grocery stores
---
The Neighborhood Village (formerly The Neighborhood Vegetables)
garden improvement collective, now trying to expand to lots of other stuff
goal: do this one neighborhood at a time
in part to have a gift economy instead of a time-dollar type exchange
---
---
LIGHTNING TALKS:
---
Oakland Drops Beats (no website yet) Music crawls mostly between 14th to 15gth franklin to braodway mostly small venues -- art studios for example
---
An idea presented: coop collective drop-in: someone hosts just a drop in : What is a collective? What is a cooperative? What is going on in the community? turns out SELC migth be good option
---
East Bay Co-Housing Coops, cohousing, group housing ebcoho.org
---
Co op videas: conferences etc.
youtube.com/jjnoire
---
Sun Snychrony (tech company) project through a technology company New type of solar for Laney College Oakland has a lot of buying power and doesn't use it well
---
Omni Group Proposal in the works: Buying a space off of 48th and shattuck; 24k sq ft buidling Buy this space for a collective of collectivesl