Map Unavailable
Date/Time
Date(s) - 2014/03/29
1:00 pm - 3:30 pm
Categories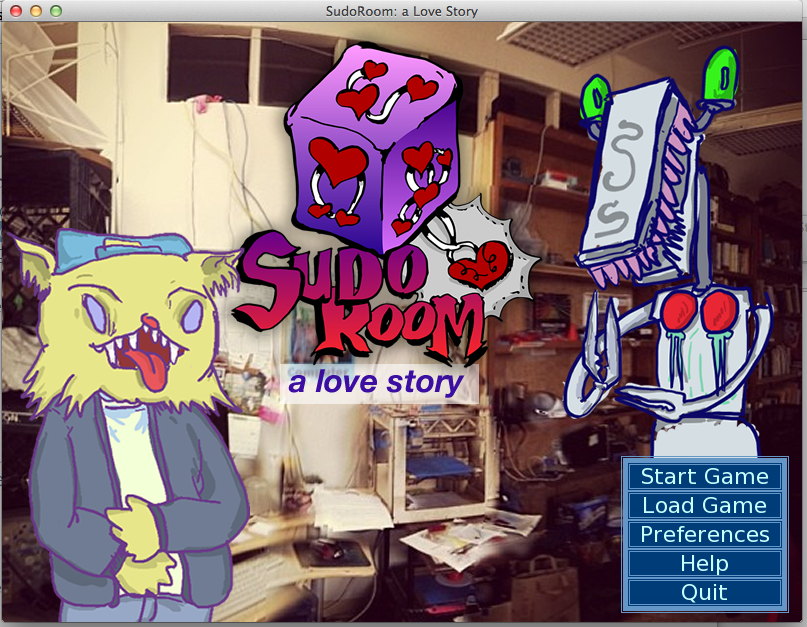 https://sudoroom.org/wiki/TWL-RenPy
Remember Choose Your Own Adventure Books? Want to make your own Hacker cat dating game?
We're going to learn how to make beautiful, simple games using the free, open-sourced RenPy framework. It's Python but even simpler. I think RenPy games are also a great "gateway drug" for anyone interested in learning to code.
When?
This Today We Learned class will be on February 22, 2014 1:00pm – 3:30 pm.
Guide
Romy will guide you through your journey.
Tools
Download these goodies onto your computer to get started. Don't worry, we'll help you!
http://www.renpy.org/ RenPy framework. It's Python, but more cute and simple!
SudoRoom: A Love Story We'll be working with code from a RenPy game. It's a romance about hackers who fall deeply in love with the hackerspace SudoRoom. Join us in our trials and tribulations, screaming fights and teary making up.
Make Games with RenPy! (Today We Learned)