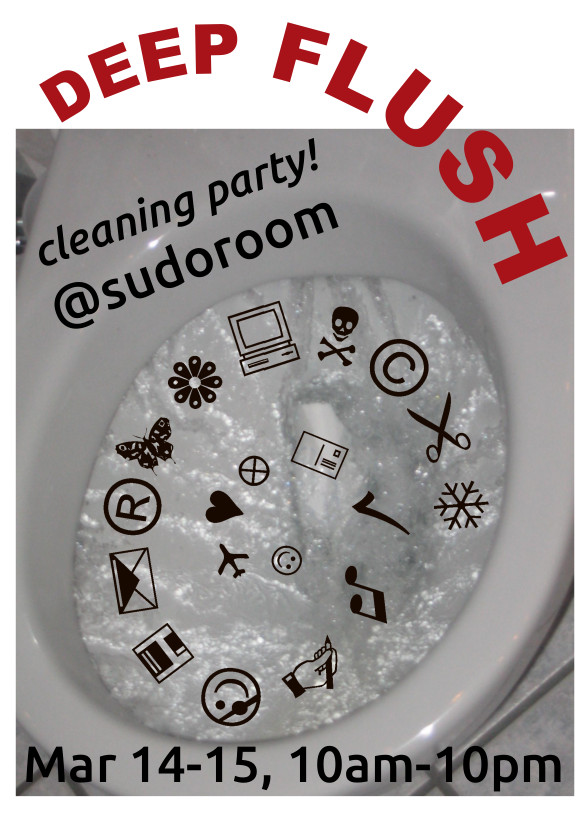 This weekend we will be deep-cleaning and organizing sudo room, removing cruft and clearing the dust to reveal the magical hacker wonderland underneath.
There will be food and our first SudoMate brew of the year in abundance to fuel our bellies and brains! Come by at any point over the course of the weekend to get plugged in. Join us in creating the hackerspace of our dreams!
DEEP FLUSH this weekend at sudo room!