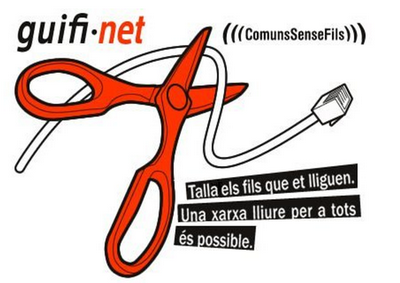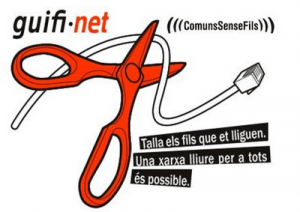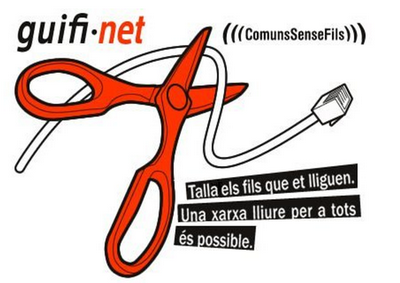 Over this month, sudo roomers and sudo meshers have had the opportunity to meet and hang out with new friends from Catalonia who participate in the Guifi.net project.
Al and Griselda gave a presentation at one of the weekly sudo mesh meetups, this past Thursday 2014/09/18. They gave us a lot of updates about the history and current development of their community-owned and -operated digital network.
See the presentation slides here.
We asked a slew of questions that can help us work on our local network, peoplesopen.net through the sudo mesh project. We were inspired by the XOLN or "Commons for an Open Free and Neutral Network (OFNN)" which you can read in draft English translation here. Especially resonant are the "Fundamental Principles":
You have the freedom to use the network for any purpose as long as you don't harm the operation of the network itself, the rights of other users, or the principles of neutrality that allow contents and services to flow without deliberate interference.

You have the right to understand the network, to know its components, and to spread knowledge of its mechanisms and principles.

You have the right to offer services and content to the network on your own terms.

You have the right to join the network, and the responsibility to extend this set of rights to anyone according to these same terms.
These principles further inspired the Free Network Definition:
A free network equitably grants the following freedoms to all:

Freedom 0

Freedom to communicate for any purpose, without discrimination, interference, or interception.

Freedom 1

The freedom to grow, improve, communicate across, and connect to the whole network.

Freedom 2

The freedom to study, use, remix, and share any network communication mechanisms, in their most reusable forms.
Also exciting is the prospect of a guifi.net datacenter including an upcoming crowdfunding campaign!  Attendees of our guests' presentation got to see the first public screening of their animated video demonstrating their vision of how a datacenter will work for the guifi.net community. It was awesome!
Finally, look forward to updates about a collaboration between Al, Griz, Jenny, and other meshers reviving meshtheplanet.org (aka meshthepla.net)!
Meshing the Planet with Al & Griz from Guifi.net