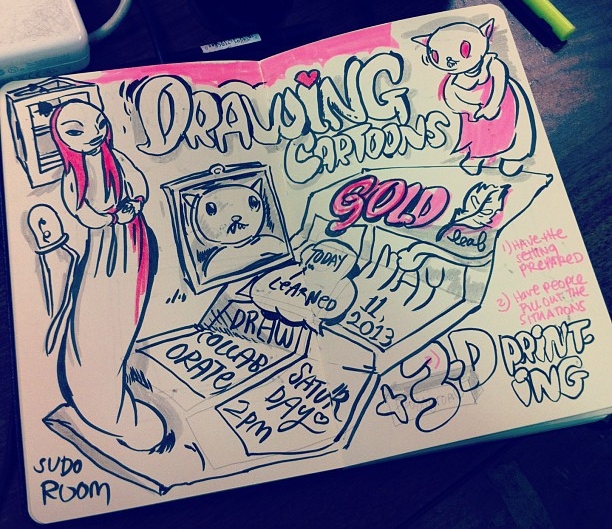 This Saturday (5/11/13) at 2PM, come to Sudo Room to learn about Comics, Arduinos, 3D Printing & More with Romy!
In a NUTSHELL, this is an old-fashioned comic book jam. We will take the end result and print it out as a relief using the 3D Printer.
Here's the PLAN:
Roll out a big roll of paper
People draw their characters interacting (1 or more characters per artist)
We scan the drawing
We fuse the scan onto a 3D Model using the customizable Lithopane onThingiverse – http://www.thingiverse.com/thing:74322
Print out the lithopane on the 3D Printer
Warning – this might take a while (at least 20-30 minutes?)
Today I Learned: Comics + 3D Printing & More!