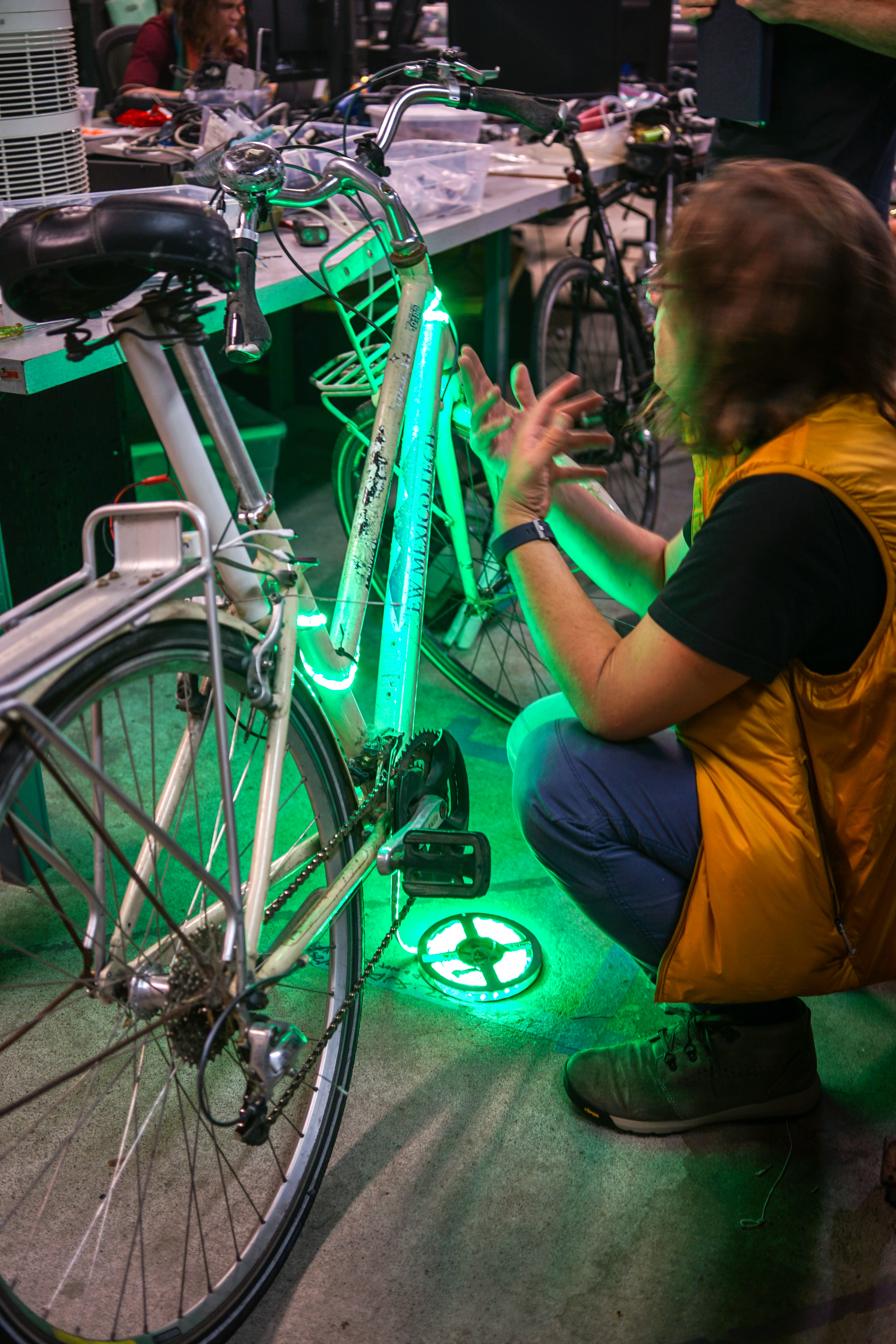 Collaboration between groups in Oakland with our hackerspace can bring some rad results. Recently we hosted the East Bay and San Jose Bike party, a cool group of folks that go on decentralized monthly bike rides. Their parties are run Friday evenings, so they usually want to dress up their bikes with LED lights, so they came by to visit!
At our hackerspace we have a wide range of tools and equipment to modify bikes and develop ideas. Wrenches, donated electronics cables, soldering irons, and even sewing machines – and of course our hackers who might drop some cool ideas and advice!
SudoRoom isn't just about working on electronics. We also have a strong focus on social good, and we encourage our visitors to use our tools to make art and create projects that have a positive impact on our communities. The bike party shares the same mission – it's not just about having a good time, but about bringing people together and showing the community cool spaces that exist all over the Bay Area.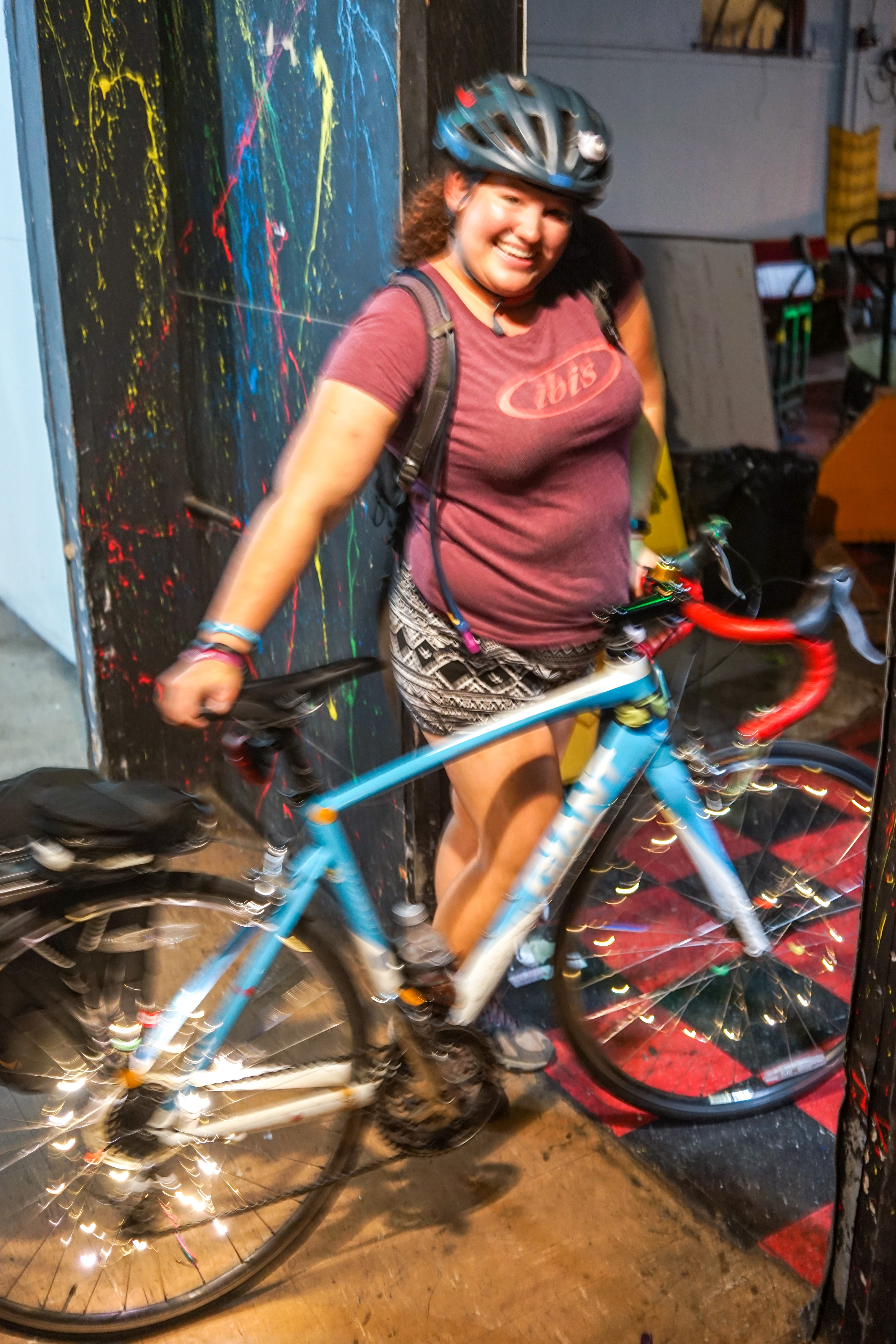 Here's some footage of the bike party in action, looks pretty bright!
We love it when people take stuff they work on here and use it in the outside world. Life isn't meant to be spent huddled behind a laptop or watching a tv all weekend. Come on down and check us out, especially on Tuesday Hardware hack nights. We can't wait to see what you create!
when the bike party came to sudoroom