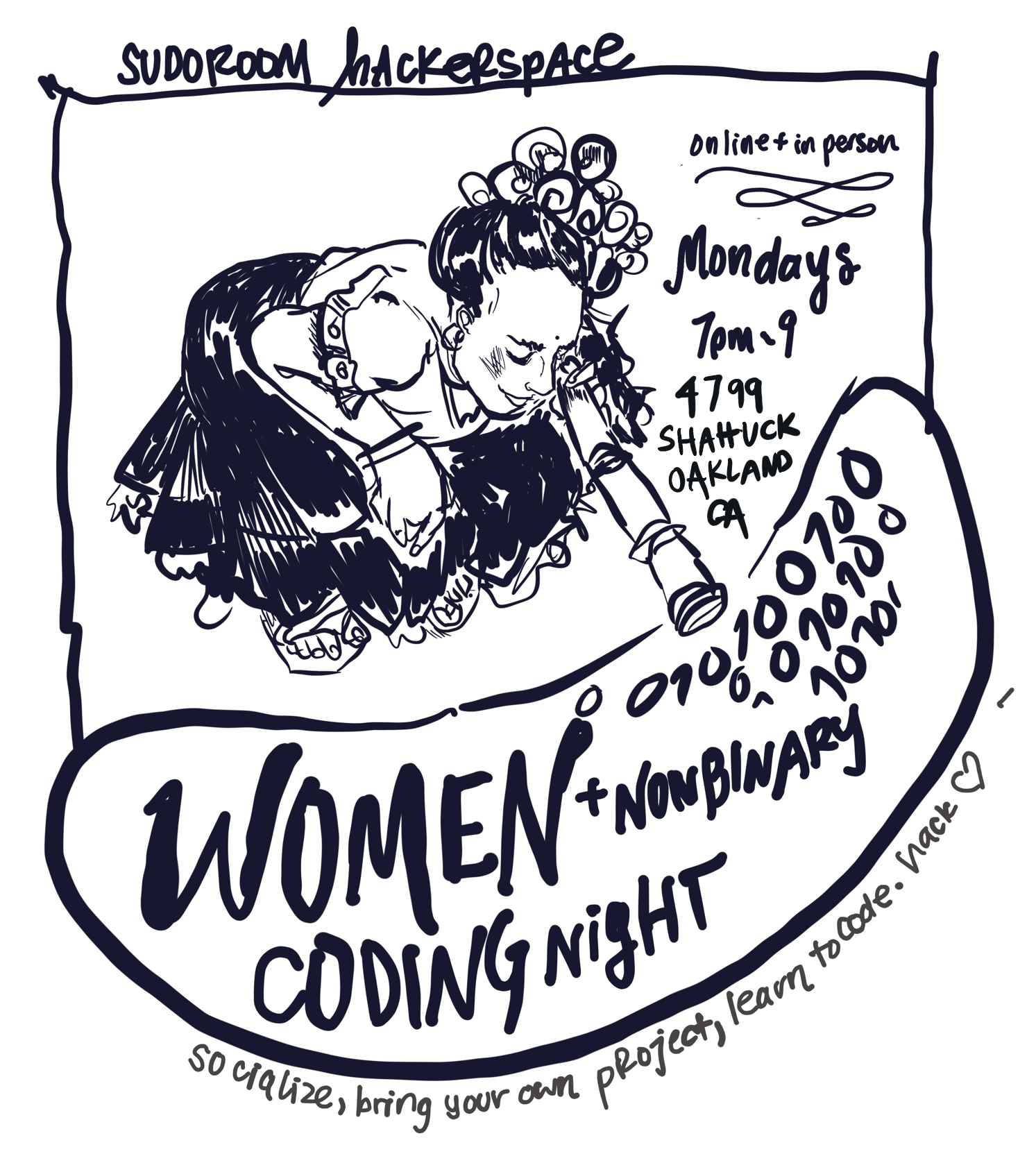 Woo hoo! We have a new flyer for the women & nonbinary coding nights Mondays. An exciting new look, maybe to reflect that although all code eventually becomes binary, people who program don't necessarily have to look like neckbeards all the time, and even if they do, that is ok! There are so many other ways of being and doing.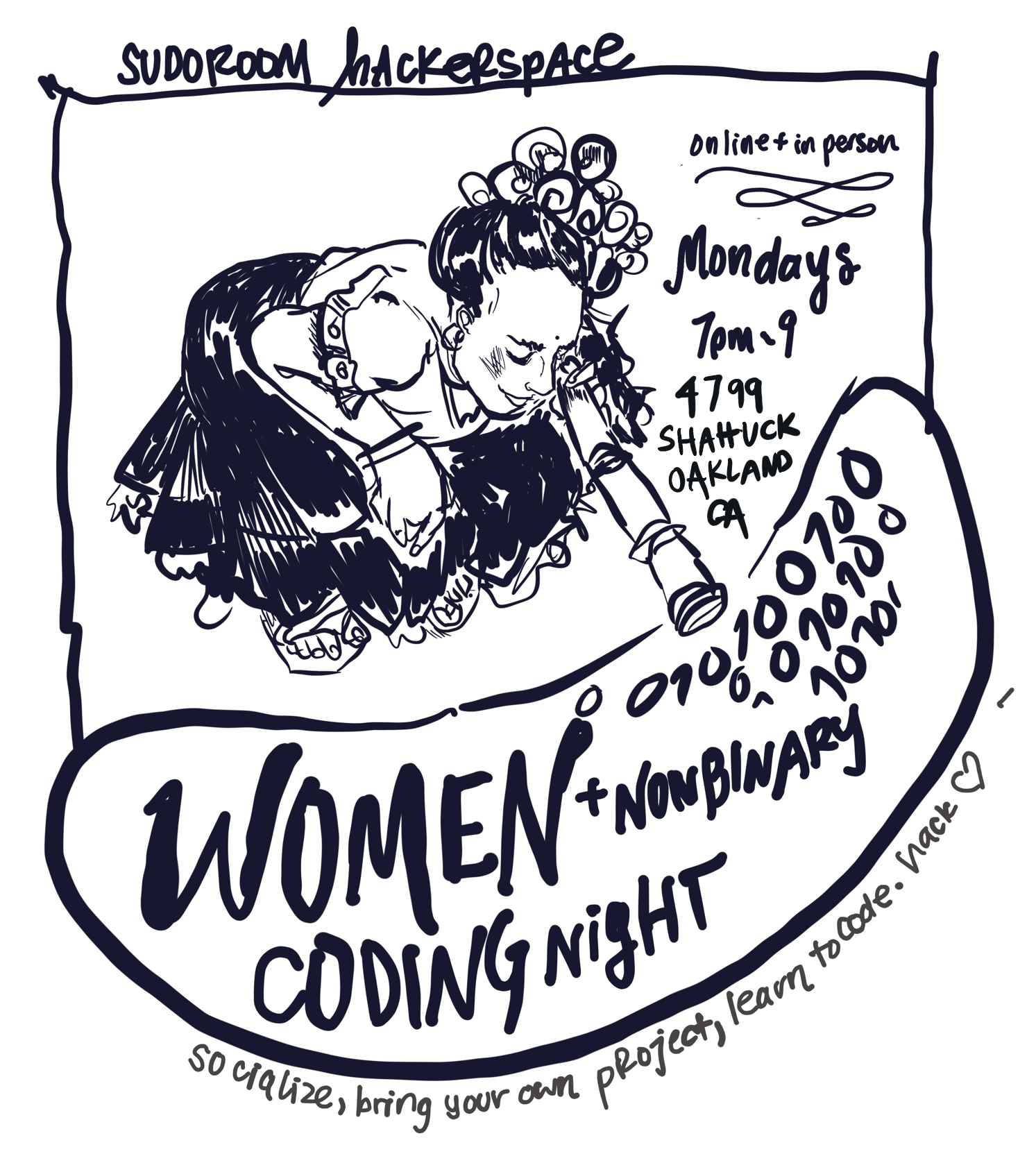 The flyers are so electronic we have even put them out in print! 🙂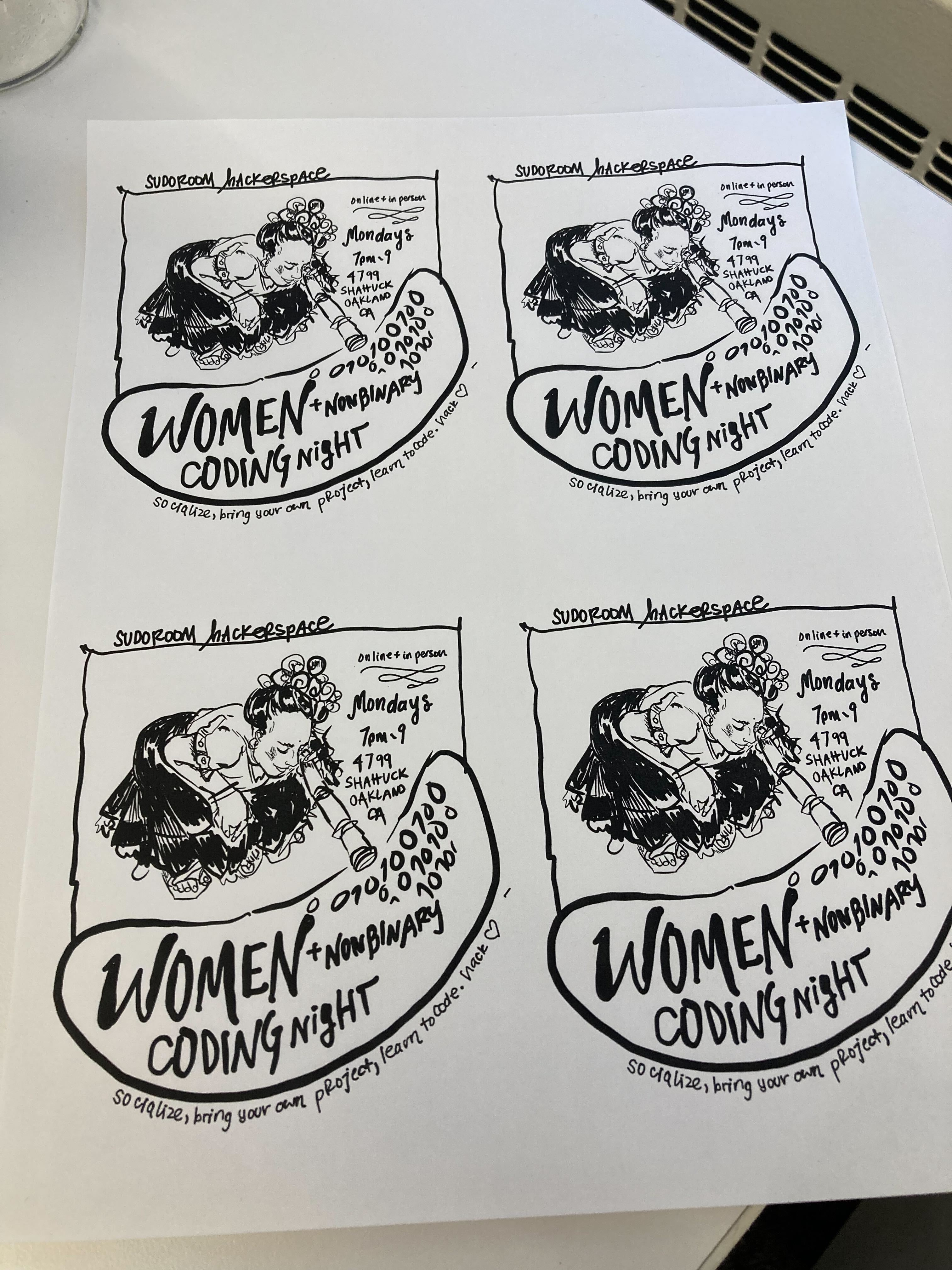 The next one is next Monday the 13th (ta ta ta dum!) and they've been pretty lively lately, with more people showing up at SudoRoom in person than were online. While the event is free form, a lot of us would like to collaborate and get our projects together in one place online.
One of the members Juliana was showing off a Jupyter notebook project she was working on showing a map of Oakland which will eventually show all the different languages spoken. Wow, did you know that over 125 languages are spoken in Oakland and we have the third highest concentration of lesbian residents in the USA? That's pretty cool!
Thanks to Juliana for sharing her process with us.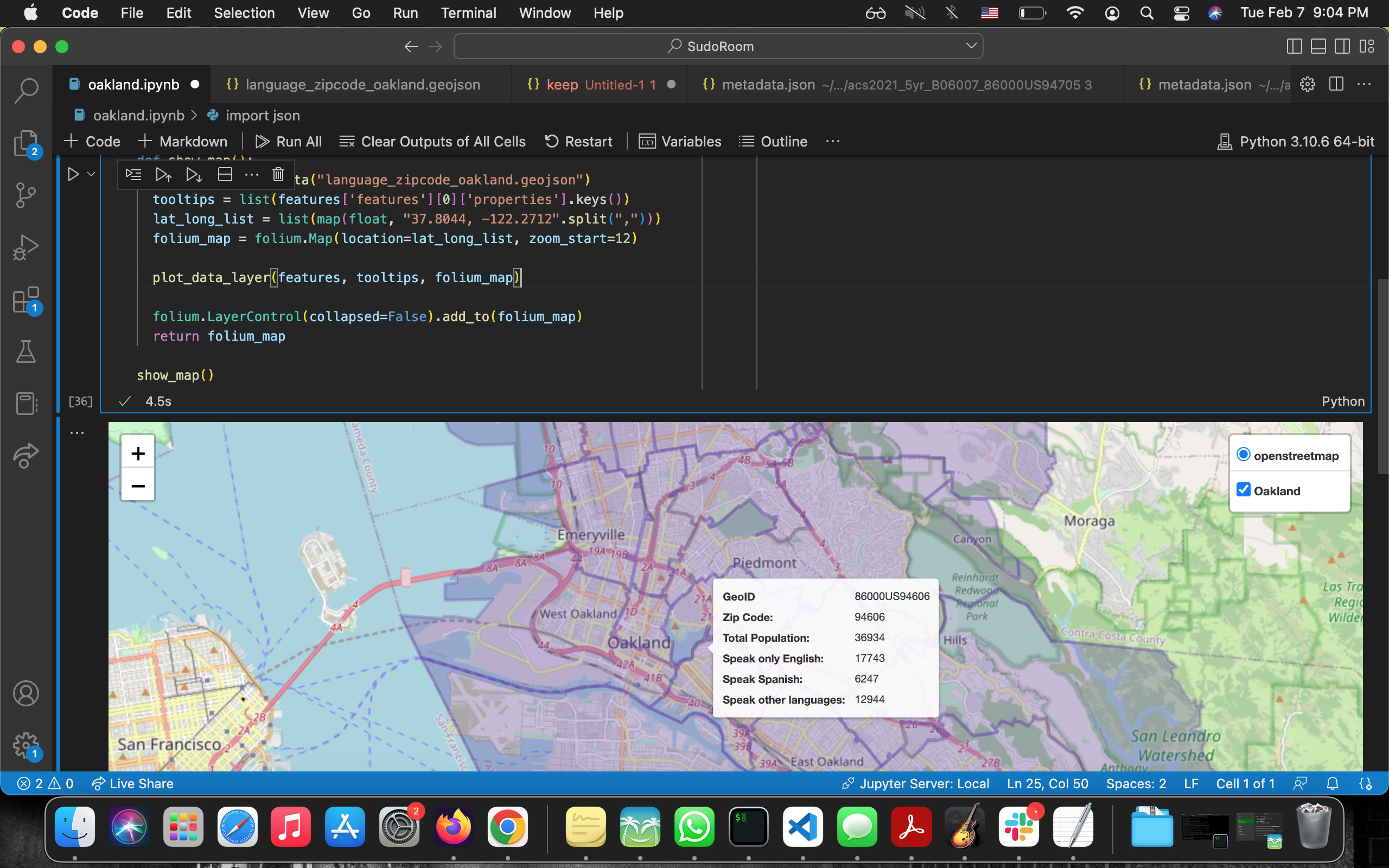 There are a ton of Spanish speakers here obviously, but it's nice seeing the numbers.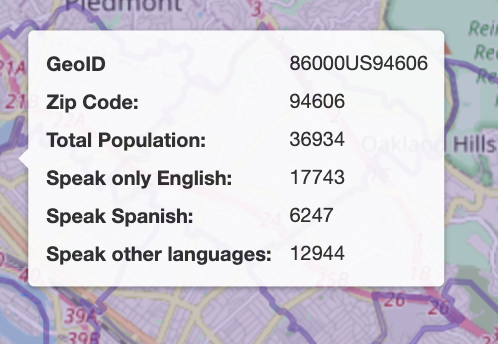 And there are so many pretty ways to make the map look 🙂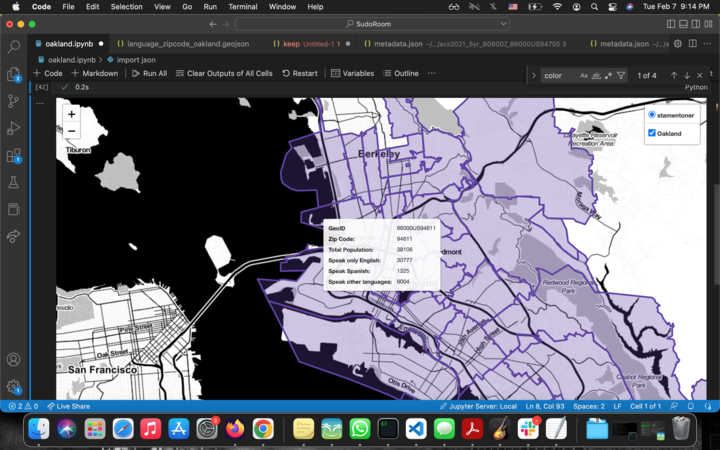 I was wondering if we could do a similar map showing all the cool places to get cool ethnic costumes all over Oakland and all the projects we could coordinate with the multimedia lab downstairs that has its sewing machines. There are dozens of sari shops and Ethiopian stores – we need to make a big map connecting all those cool local businesses together. Ok time to start cracking out the Jupyter!
Mondays for women/nb – a new flyer, some map projects & more!