In a move of eager party-planning, Sudo Room conducted a successful Fundraising Party on Friday, November 1st, raising $810 and addressing and exceeding the month's shortfall. Dubbed the "Monster /bin/BASH", the party was doocratically organized in 48 hours between when the distressing financial news was announced at the weekly general meeting, and Oakland's best time to throw a party: Art Murmur. The party also marked the first anniversary of Sudo Room having a physical location.
Like the party's motivations – Fundraising, First Birthday, Halloween, and Art Murmur – the activities were diverse. Throughout the evening over the blacklighted DJing, a silent auction, hacker drinks, a raffle, and math games all took place. Among the items available at auction were lessons with our own skilled hackers, including Biohacking, Blacksmithing, Microcontrollers, 3D printing, Legal Creativity, and Kitchen Science. On tap was Sudo Room's very own sudomate, an open source carbonated yerba mate drink. The energy derived from the drink no doubt fueled the exploration of math games available, which included a hands-on introduction to Circlepacking.
Together, the total raised cheerfully met the $800 shortfall in Sudo Room's approximately $1700 monthly expenditure.
---
Attracting the crowds with jazz improv at our Broadway entrance!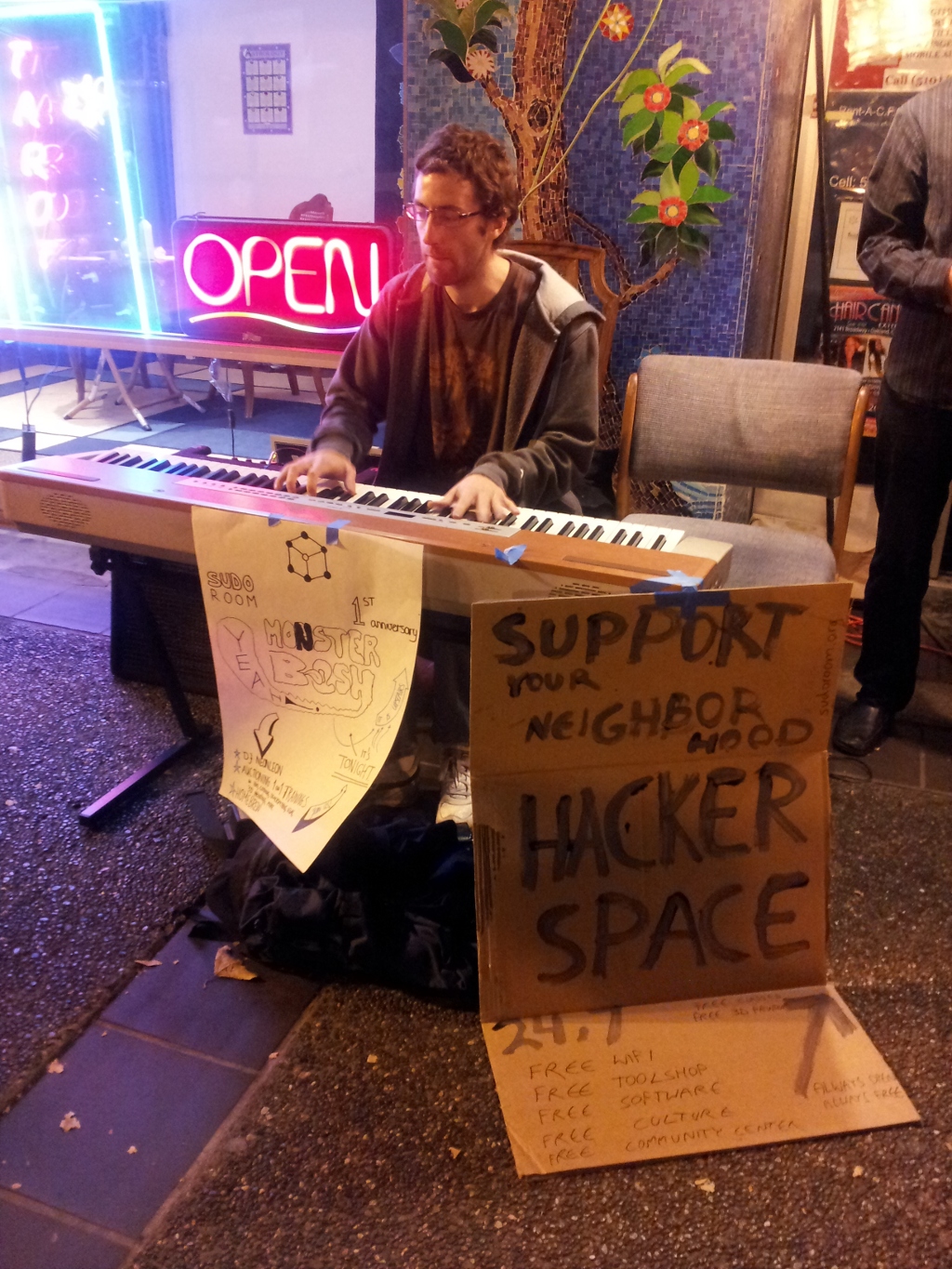 ---
"Hello, and welcome to the game!"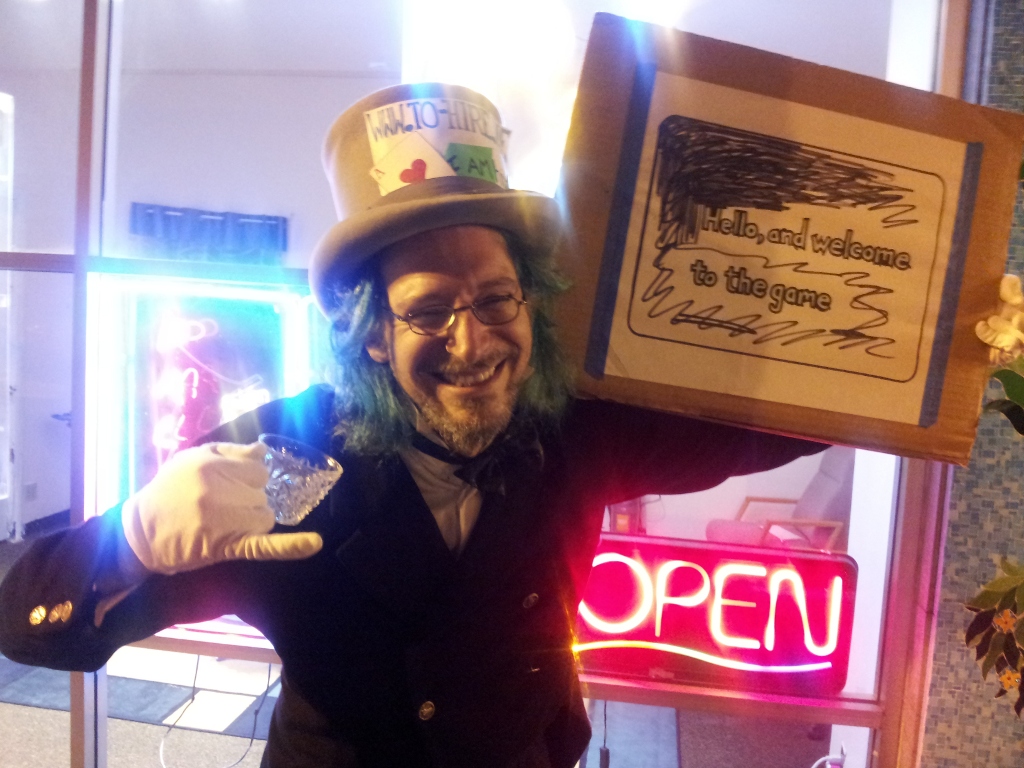 ---
Math games!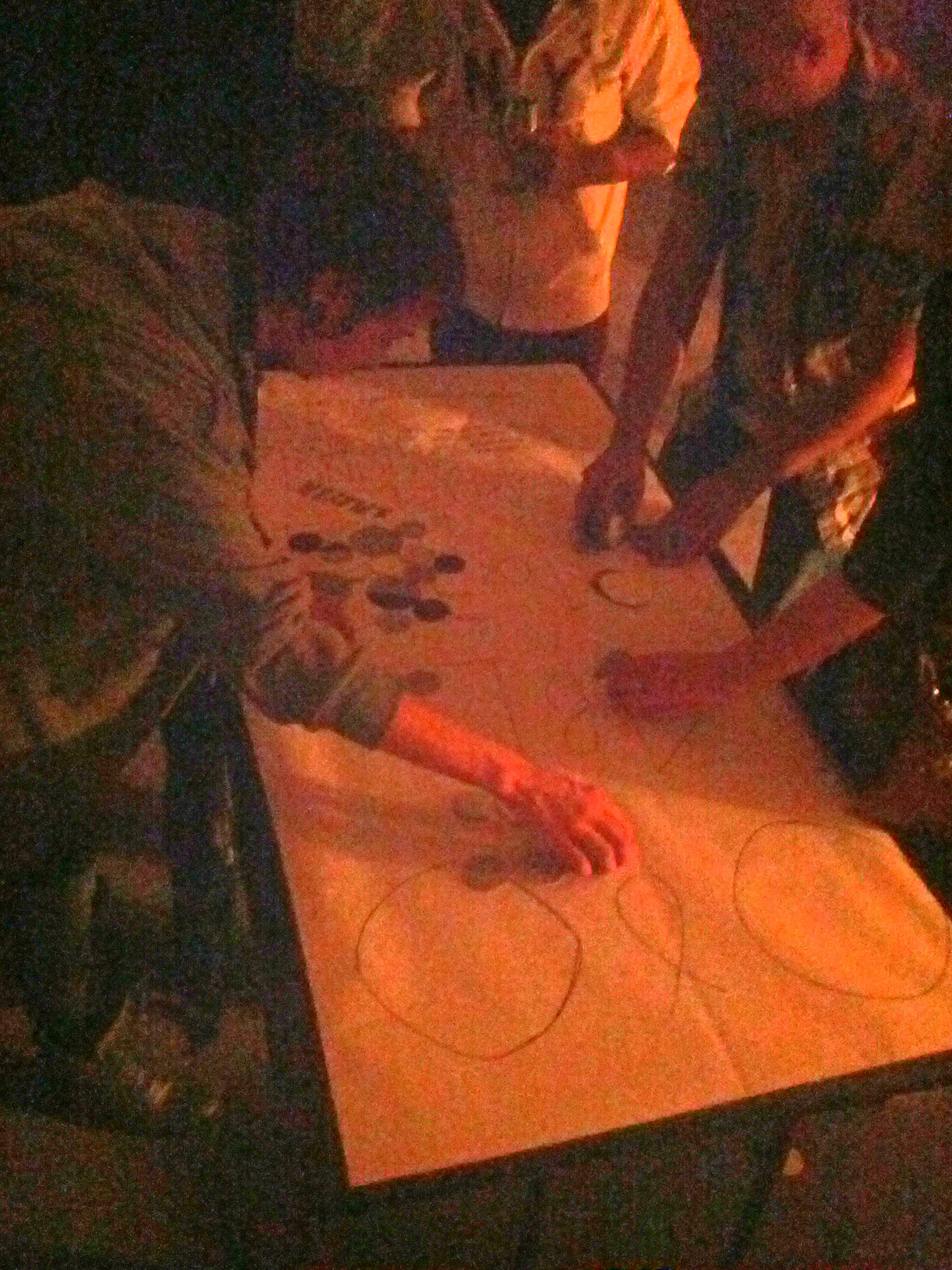 ---
We were the party!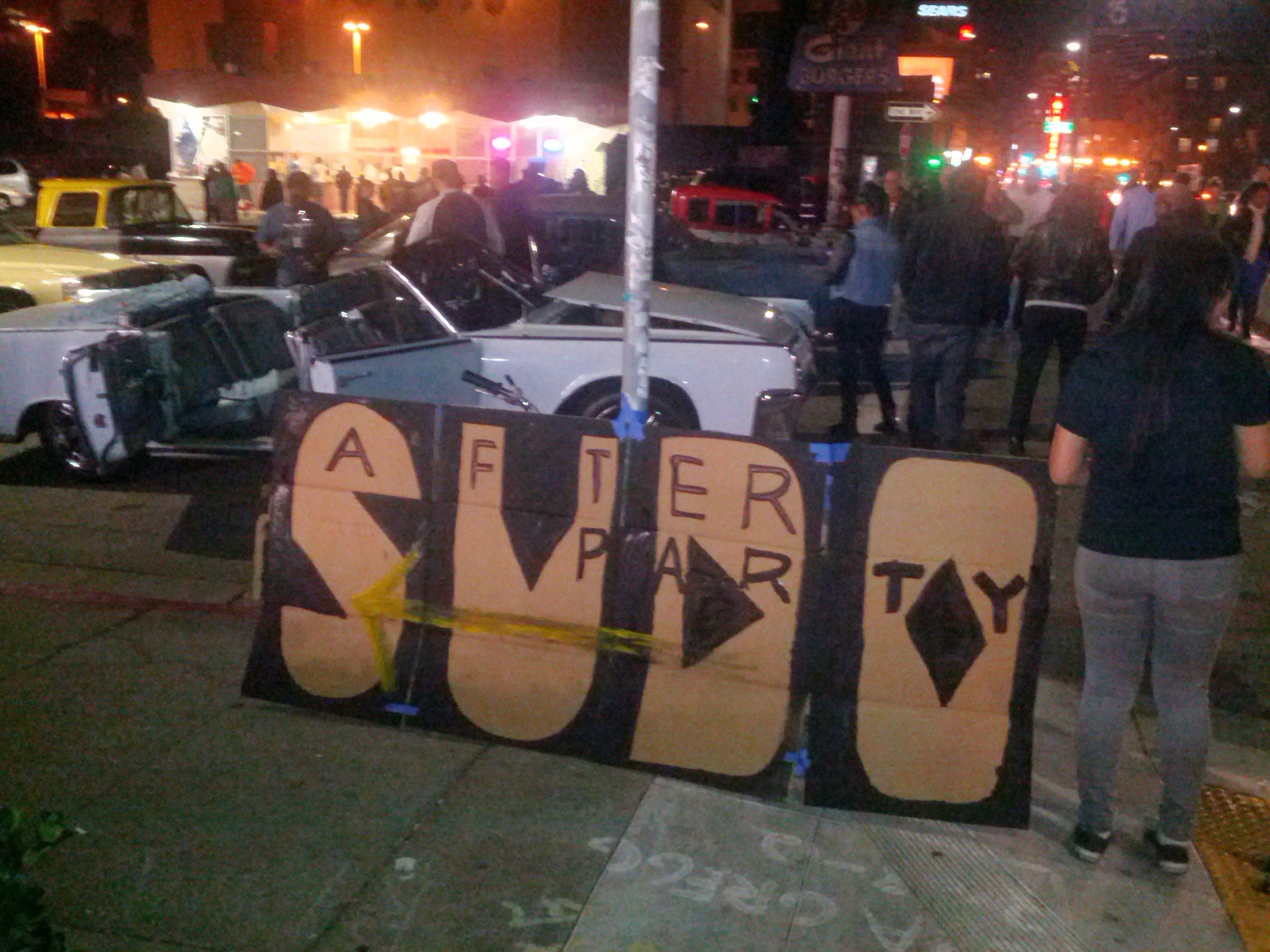 ---
Monster /bin/BASH Fundraiser Returns Successfully With Exit Code $810