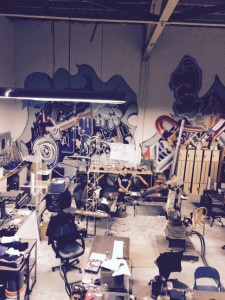 Wow!
Sudo room has completely emptied our previous space at 2141 Broadway, and shoveled all our bits into 4799 Shattuck. What a feat! What a humbling performance full of energy, sacrifice, and collaboration!
Please join sudo room's weekly meetings, Wednesdays at 7pm to complete our Sudo Reboot.
Additionally, please bear with us in this transition, especially for these first 1-4 months. This period forms a delicate interim period at our new space. We rely on our entire community to be respectful, patient, understanding, engaged, and diligent to ensure things go smoothly for ourselves, the sudo room community, and the other collectives in our new shared home.
It's important that each person act responsibly in order to ensure our new space is use-able for ourselves and others in the future.
Sudo Move Complete, Embrace Transitions